WHERE DO YOU STAND? Bystander Invervention Training

Tuesday, July 30, 2013 from 9:00 AM to 5:00 PM (CDT)
Event Details
"I don't rape so it's not my problem" • "They'll think I'm gay" • "My friends will laugh at me" • "No one will agree with me" • "I'll get my ass kicked" • "It's not my responsibility" • "None of my friends ever say anything" • "I don't know what to say" • "What can one guy do?" • "I don't know the person" • "There's only one of me and a bunch of them" • "He'll think I'm being racist" • "I do that, say that, feel that, and believe it, too" • "I want to but don't know how"
There are many different ways men react to and resist opportunities for intervention. Almost all men know, though, that uncomfortable feeling in their gut when someone crosses a line – a man in anger calling a woman a bitch or another man sexually harassing a woman, for example. But much of the time they may not act on it. Men have been socialized to dismiss that discomfort.

This one day training for trainers – grounded in Hilde Nelson's idea about dominant and counter stories, Michael Gershon's theory of the gut as a "second brain," Salovey and Mayer's ability-based theory of emotional intelligence, and recent research on how and why men do and don't intervene as active bystanders – prepares professionals and peer educators to conduct an hour-long bystander intervention workshop of their own. Participants will be able to communicate how dominant stories of masculinity impede men's emotional intelligence and how counter stories connect to "gut check" and emotional intelligence empower men to trust their gut and take action.

All participants will receive the Where Do You Stand? Facilitators guide and curriculum. The training builds on the intervention scenarios in the WHERE DO YOU STAND? campaign materials.

The Day-Long WHERE DO YOU STAND? Bystander Intervention (BI) Training Agenda
Introduction

Why men need BI training

BI and the process of environmental change

Dominant Stories and Counter Stories of Masculinity

Explaining dominant and counter stories – Hilde Nelson

Real Man exercise and BI

Strongest Man exercise and BI

The WHERE DO YOU STAND? campaign

How the campaign was developed

Connecting campaign materials with a workshop

Continuum of Sexual Violence

The continuum exercise using scenarios from the campaign

Primary prevention and the continuum

From the Continuum to BI: Three Components

The importance of stories

Gut Check and Emotional Intelligence

Moving from Gut Check to the BI Toolbox

Wrap Up

Defining a successful BI intervention

Solomon Asch and the social influence process

Solomon Asch and the social influence process
Reservations can be made at the Watford Hotel by calling
701-842-6800 http://www.thewatford.com/ or at the Roosevelt Inn by calling 701-842-3686 http://rooseveltinn.com/. Hotel rooms are at a premium in this area, so please make your reservations at least 3 weeks in advance. Let them know you're here to join us!
Make sure to stay for the ND HEALTHY MASCULINITY ACTION PROJECT Town Hall on July 31 from 10 am-12pm CST. Go to http://ndhmap.eventbrite.com to pre-register for this unique experience.


Visit www.ndcaws.org for other opportunities to join us in ending domestic and sexual violence in ND.
Men Can Stop Rape mentors male youth and successfully mobilizes them to prevent men's violence against women and other men; inspires young men to create their own positive definitions of masculinity, manhood, and strength; develops healthy relationships with others; embraces the concept of personal responsibility; works in partnership with female peers; and does their part to end violence and build safe communities. www.mencanstoprape.org
When & Where

The Watford Hotel
810 3rd Avenue Southwest
Watford City, ND 58854


Tuesday, July 30, 2013 from 9:00 AM to 5:00 PM (CDT)
Add to my calendar
Organizer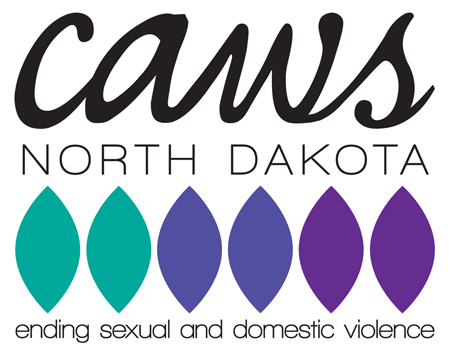 CAWS North Dakota is a nonprofit membership organization that supports the 20 sexual and domestic violence crisis intervention centers across the state. We provide information, tools, and training to a wide range of partners. Find us online at www.cawsnorthdakota.org!
WHERE DO YOU STAND? Bystander Invervention Training