Description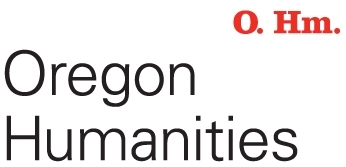 Join us for a discussion about what makes us Oregonians, in partnership with the Oregon Humanities Conversation Project.
In 2015, Oregon's population exceeded 4 million people. Not only are we growing in number, we're also changing demographically. Considering that Oregon has a history of racial exclusion, these changes prompt questions about Oregonian identity and values. How do we build communities that welcome people of all backgrounds? How are minority and under-represented populations included and treated today? Drawing on the diverse histories and backgrounds of participants, Kerani Mitchell leads a conversation that asks what makes us Oregonian and how can we create inclusive communities.
This is the focus of "Where Are You From? Exploring What Makes Us Oregonians," a free conversation with Kerani Mitchell, on Saturday, February 25th at 2:00pm at the Center for Opportunity (8250 N. Lombard). This program is hosted by St. Johns Center for Opportunity and sponsored by Oregon Humanities.
As an East Indian adoptee who has spent most of her life in small Oregon towns, Kerani Mitchell is accustomed to questions about her citizenship and lineage. The constant questioning of her identity inspired Mitchell to obtain a BA in International Studies from Seattle University, where she focused on multicultural and social justice issues. She's since held numerous positions coordinating people and programs in nonprofit settings, working with immigrant, student, and volunteer populations. She currently works as a coordinator at the year-round arts and cultural nonprofit Sisters Folk Festival, Inc., and serves on the Bend International School Board of Directors.