Description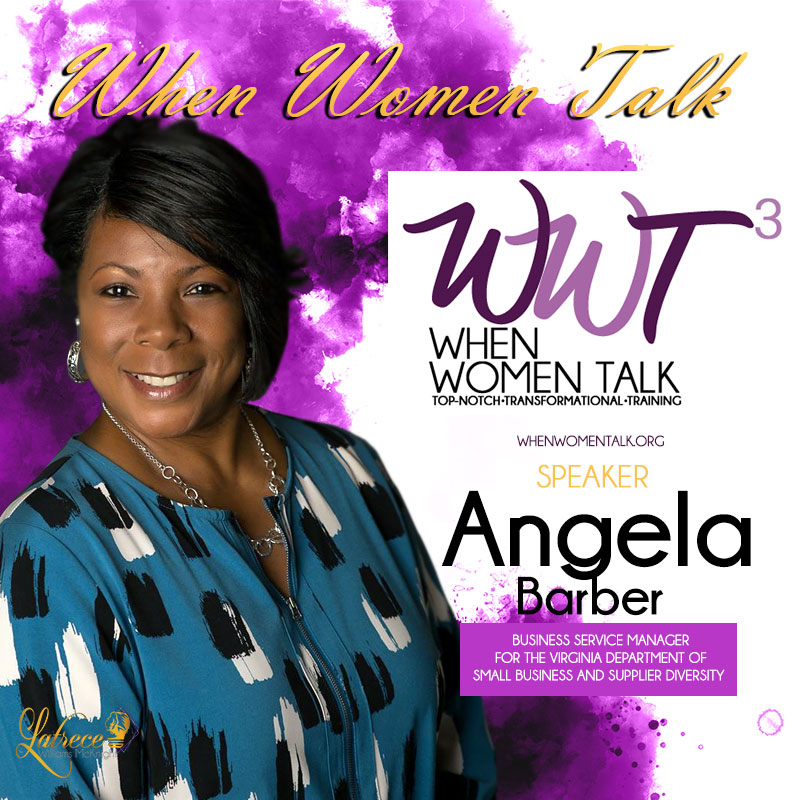 Declare THIS IS THE "YEAR OF COMMAS" in your Bank Account!
Join Leading Business Coach Forbes Coaching Counsel Member and John Maxwell Coach, Latrece Williams McKnight, and Special Guest, Business Service Manager for the Virginia Department of Small Business and Supplier Diversity, Angela Barber for an HOUR AND A HALF OF BUSINESS POWER.
Latrece will be teaching proven marketing techniques you can use to generate demand for your existing products and services. She will also be sharing effective product development process' to create new offerings, as well as marketing communication strategies that will penetrate your markets and open up profitable opportunities.
Angela will be sharing all of the resources that the Virginia Department of Small Business offers as well as the services that they can provide to you as a new, established or up and coming business.
Build Your Professional Effectiveness, Improve Your Results and Make Better Decisions in 2018 with clear business marketing ideas that will get you results for the Year Ahead!
When Women Talk (WWT) is a women's networking group that meets monthly to discuss pressing topics in the lives of today's women. Our Purpose is to know thyself, love thyself and to experience freedom as whole persons; to develop a creative, supportive fellowship; and to expand concepts of collaboration through participation in the global works of WWT. Topics range from Business to Relationships and from Sex to Hair Care. These "Get Togethers" are run in various locations in Hampton Roads as well as other states. These meetings are conducted by WWT Ambassadors.
"If you equip and change women, you can change the world"~ Latrece Williams McKnight