Description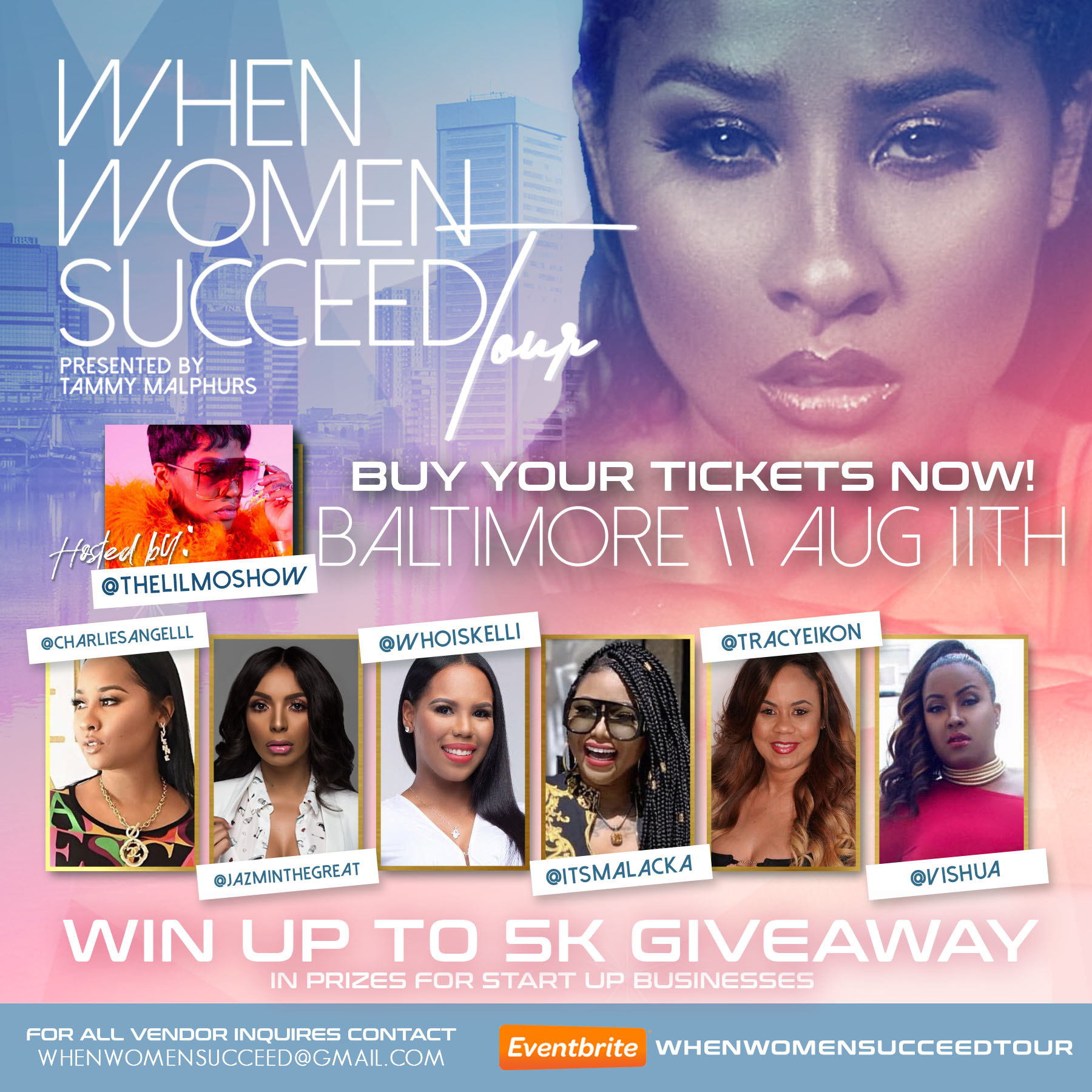 Who runs the world? Women, of course!
What's better than a Powerful Woman, Boss Babe or Girl Boss? ABSOLUTELY NOTHING!
It's amazing to watch the women's empowerment movement on TV and social media, but if you want to learn the HOW behind some of the most influential women in entertainment, television and business--the When Women Succeed event was created with you in mind!
What are their behind the scenes secrets? What tools did they use to build their successful foundations? How do they strategize to keep their brands relevant? How do they balance career, parenthood and family?
WE tv and VH1 star Tammy Rivera invites you to an up close and personal meeting of the minds with herself and other powerful women.
August 11th in Baltimore, Tammy is joined by:
Serial entrepreneur & celebrity fashion designer Jazmin The Grea

DivahGlam founder April Divah Styles

Food Network star Kelli of Kooking with Kelli

Author and fashion studio owner Malacka Reed El

Entertainment executive Tracye Ikon
Boutique owner & entrepreneur Vee

And R&B HIT star Lil' Mo moderating and hosting!
Join these phenomenal women for a day of motivational conversation, inspiration and networking. Learn what could be preventing you from going to the next level in life. Get live advice from our business, relationship and life specialists about creating the best strategy for success ON YOUR TERMS! Get your tickets today!