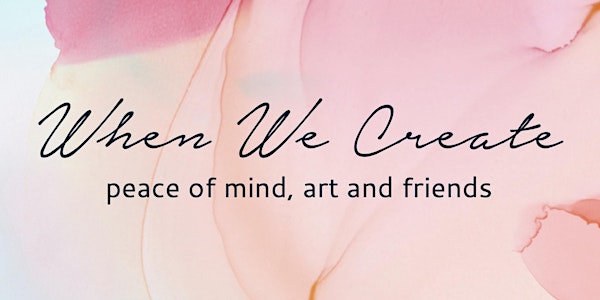 When We Create - Creative Group
Creative self-care group for moms.
When and where
Location
Newmarket 19 New Street Metuchen, NJ 08840
About this event
This group is for all moms who want to reconnect with themselves, spend time with their thoughts, and explore their creativity in a stress-free environment among like-minded individuals.
We will meet on Thursdays at Newmarket. You will get a chance to express your creativity through drawing, painting, writing, storytelling, pottery, mixed media and movement. Here is the schedule:
9/22 "Childlike Wonder" - being
10/6 "Feel It All" - creativity
10/20 "Clarity in Chaos" - personal power
11/3 "Joy Inventory" - compassion
11/17 "Say It Loud" - communication
12/8 "Invite Intuition" - inner knowing
No experience necessary! Creativity is for everyone! The group will continue to be free for the rest of 2022. 8 seats are available (if you reserve a seat, please make your best effort to uphold the committment to yourself and the rest of thr group). Art materials will be provided, but you may bring your favorite sketchbook!