When the Cash Doesn't Flow: Workshop for Healers & Lightworkers (Part 2)
Description
Do you have, or do you want to start your own helping or healing business? You have the calling, the passion—but what about the clients and the cash flow? Many healers and lightworkers struggle to make ends meet. They follow the advice of business gurus, create landing pages, and tweak their social media productivity, but very little changes.
Join Alix & the Archangels as they teach about common money blocks and money solutions from an energetic and spiritual perspective. This two-part workshop is designed for conscious entrepreneurs of all kinds—take one or both parts.
$20 Donation for members, $25 Donation for Friends. Register on Eventbrite or Paypal at www.takomaparkchapel.org and click on "make a donation." Note that your registration is for this class. Or, you may pay at the door.
About Alix Moore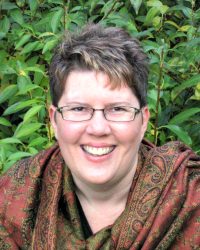 Alix Moore is a highly clairvoyant psychic healer and a channel for the Archangels. She helps healers and lightworkers earn what their work is worth, so that they can be fully in service to their clients and the planet and have the bank account to prove it! Alix has authored several books, including Tapping the Well Within: Writing from Your Source of Effortless Creativity, Deep Wisdom and Utter Joy. Website: www.yoursoulstruth.com
Date and Time
Location
Takoma Metaphysical Chapel House
1901 Powder Mill Road
Silver Spring, Maryland 20903