Description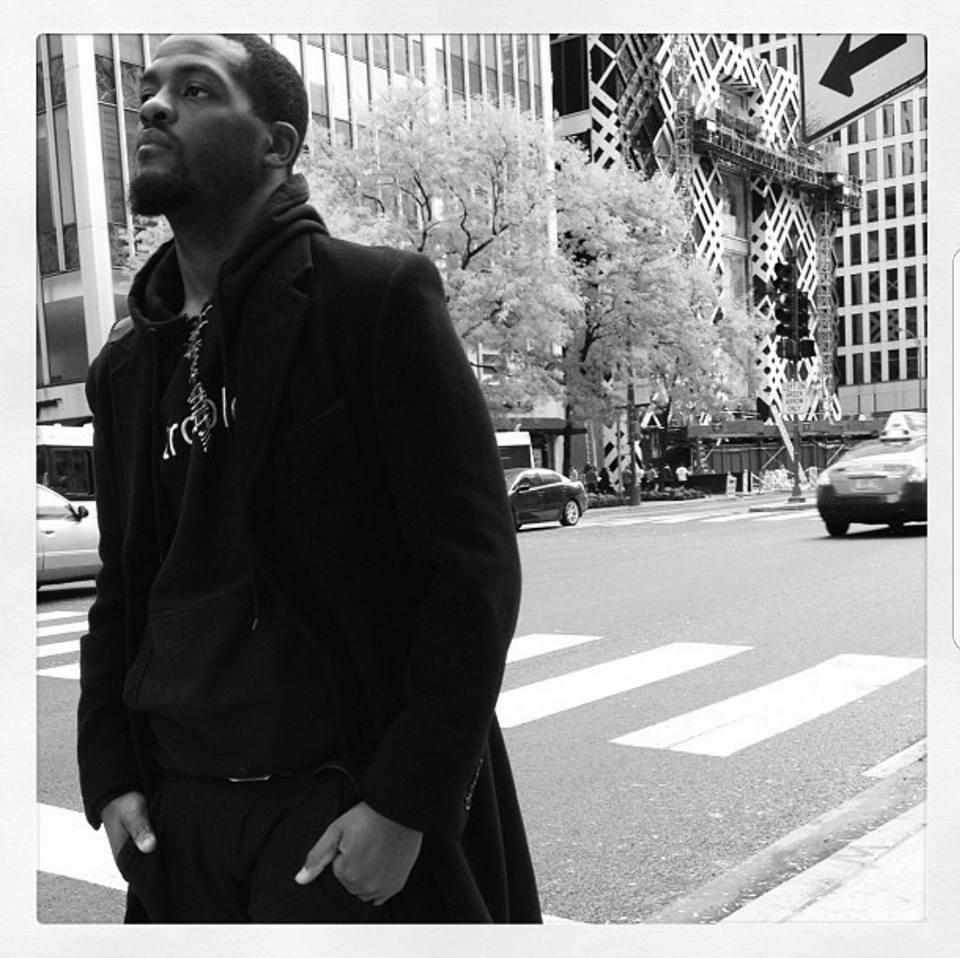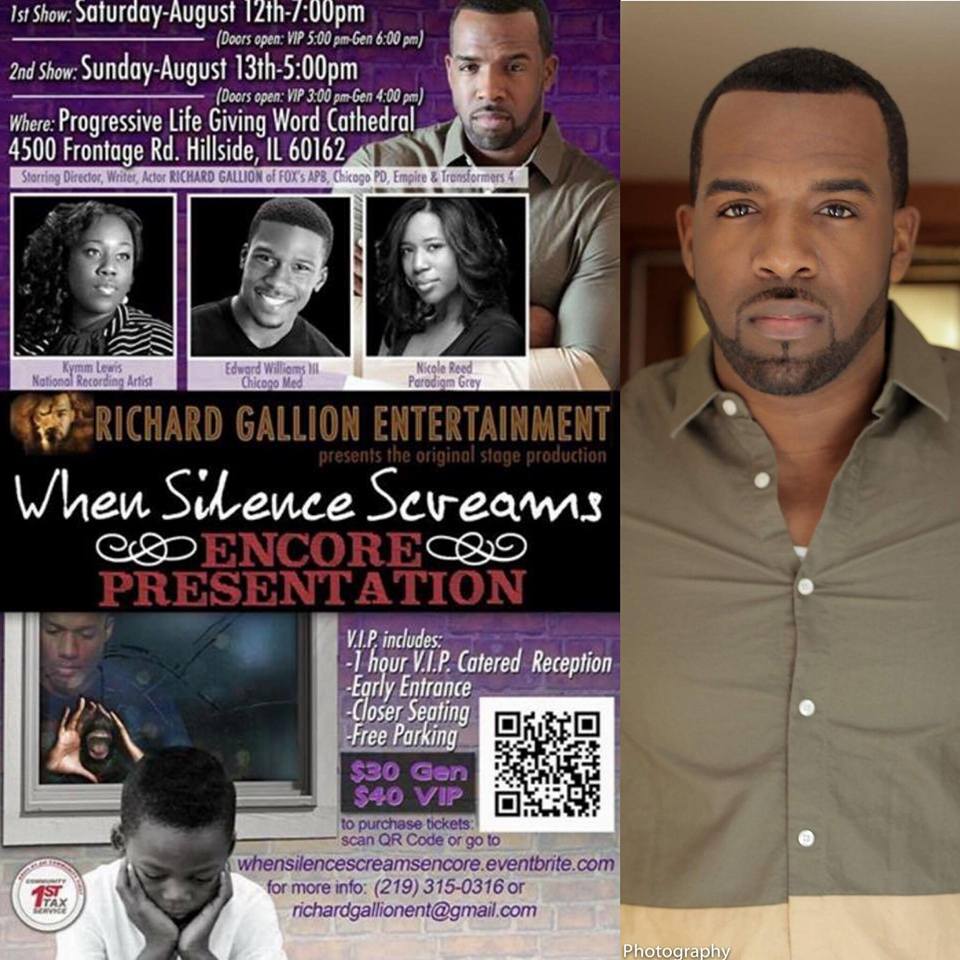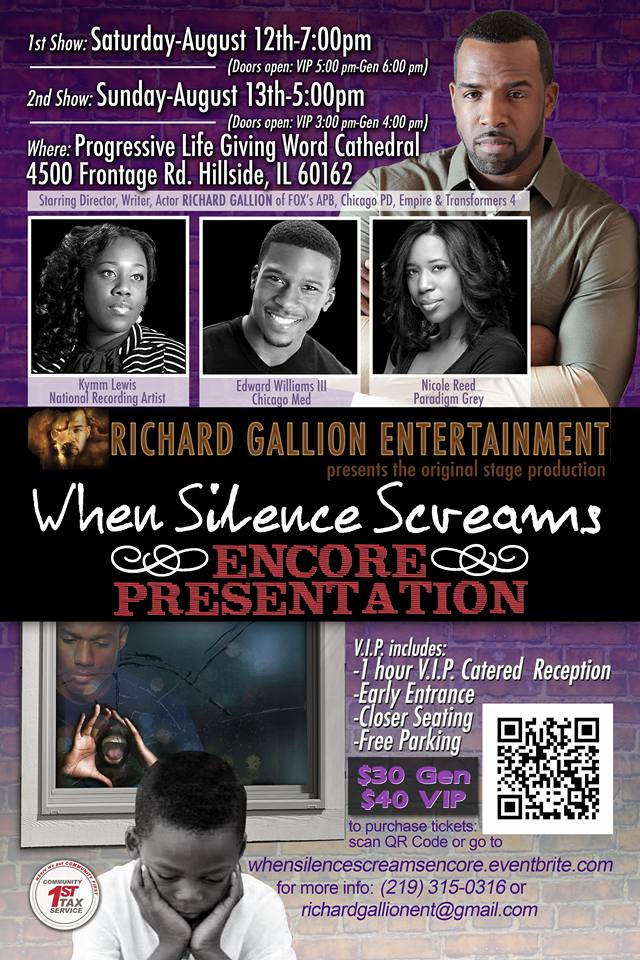 When Silence screams is one of the most talked about Stage Play's rotating in the wind through out the Illinois area. It all started from an AWESOME run April 29th and 30th at Cornerstone Christian Center. The demand on the show was so high, that we decided to immediately put it back on Stage August 12th and 13th. We would be honored if you come out and see what the hype is all about. See what the people had to say about it.
Clips from "When Silence Screams"
https://vimeo.com/219042035
We visit churches to promote the play and here is a snippet from All Nations Worship Assembly https://vimeo.com/214844288
When Silence Screams, is an original stage play written, directed, and produced by Richard Gallion. Taking place at a foster home, it tells the story of women, men, and children who are living secret lives to mask the scars from their unthinkable pasts. As they are forced to deal with their own inner demons, they must fight to be heard in a cold world that's full of pain. Thus, making their cries for help a deafening silence. How much can someone's heart take before it screams out to break the silence? Sometimes you have to fight your worst days just to move forward and earn the best days of your life. When Silence Screams explores real life story lines that plague our communities such as: domestic violence, lack of identity, family secrets, absence of love, and so much more. Laughter, tears, and triumph will be experienced as you see the heart of each character unfold when their silence is given a voice.