Event Information
Location
Nassau Bahamas
1 Breezes way
Nassua, New Providence 29223
Bahamas
We empower, uplift, and encourage women to be made over from the inside out. This year will be in Nassau, Bahamas!
About this event
The MakeOver Conference will have powerful speakers that will teach both spiritual and practical life word. Our goal is that each person that attends will leave free and changed.
This is an annual two-day event that helps to give women the insight that they need and reminds them they have a sisterhood and support system both spiritually and naturally. There will be laughter fun, growth, healing, and most of all MAKEOVERS!
.
****Please note ALL Conference Ticket transactions are non-refundable (ticket will be included in deposit). No refunds for conference tickets will be given they will be considered donations, and you can be issued a donation form. If any Cancelations are made the ticket cost for the conference will be deducted and not refunded. Rates are based on 2-persons occupying a room (Thursday, Oct 27-Sunday Oct 30, 2022) and prices are subject to change. Each ticket price is based on double occupancy and prices are subject to change due to airline ticket prices and fees. Be sure to read the description of each ticket for travel instructions and itinerary.
This information is Courtesy of Make Over conference: If any individual cancels for ANY REASON $300 of the trip will be non-refundable and the portion remaining will be issued as a travel credit (we recommend doing a payment schedule). All deposits will be collected on this platform to ensure a seamless stress-free initial payment, thereafter a payment schedule and payment link will be sent to you. The MakeOver Conference nor any other affiliates or affiliations to include but are not limited to (The Make Over Nonprofit and its board members) are NOT liable for any travel arrangements made that are canceled for any reason; all issues will be redirected to the third-party vendor. By making your purchase you agree to these terms and conditions, you agree to direct all cancelation concerns to the third-party provided below.
if your departure city is not listed: Makeoverconference2@gmail.com
Agent contact information Email: Fabulousincevents@gmail.com
Travel Instructions:
Going: Must attain a negative Covid 19 test result 3 days prior to departure at a rapid testing site (recommended date Oct 24, 2022).
Submit your Negative test results to Travel.gov.bs to receive your health visa. This will have a bar code that will be scanned at airport and hotel. They said it takes up to 24 hours to receive a health visa via email (recommended submission date Oct 24, 2022)
To return: There is a nurse on duty to do testing on -site at the resort. (Testing is $35)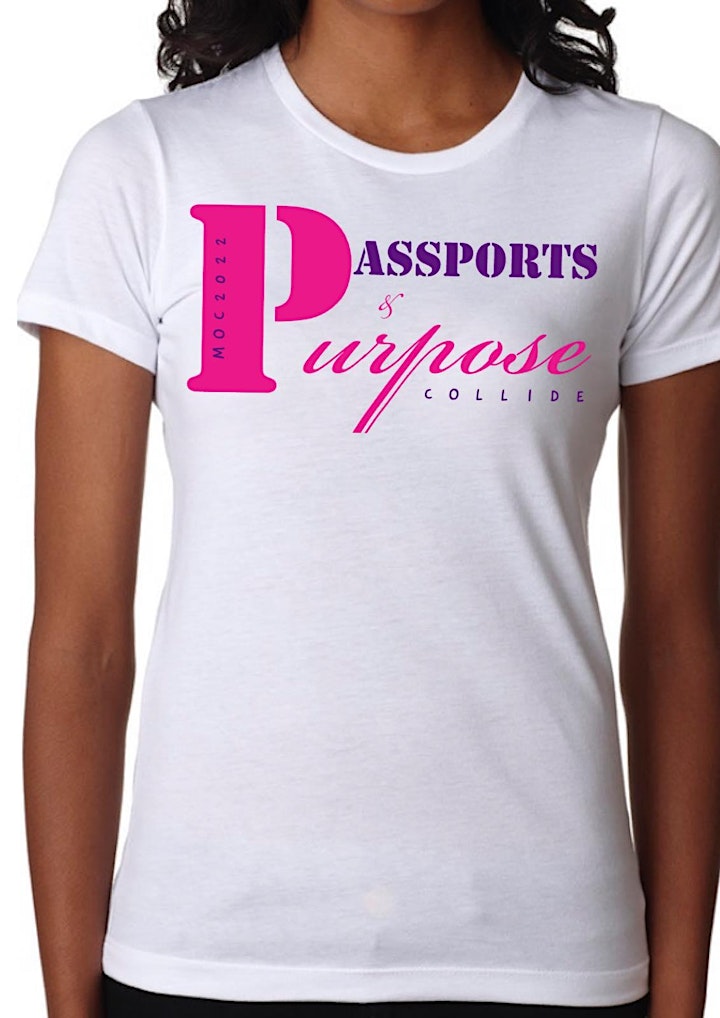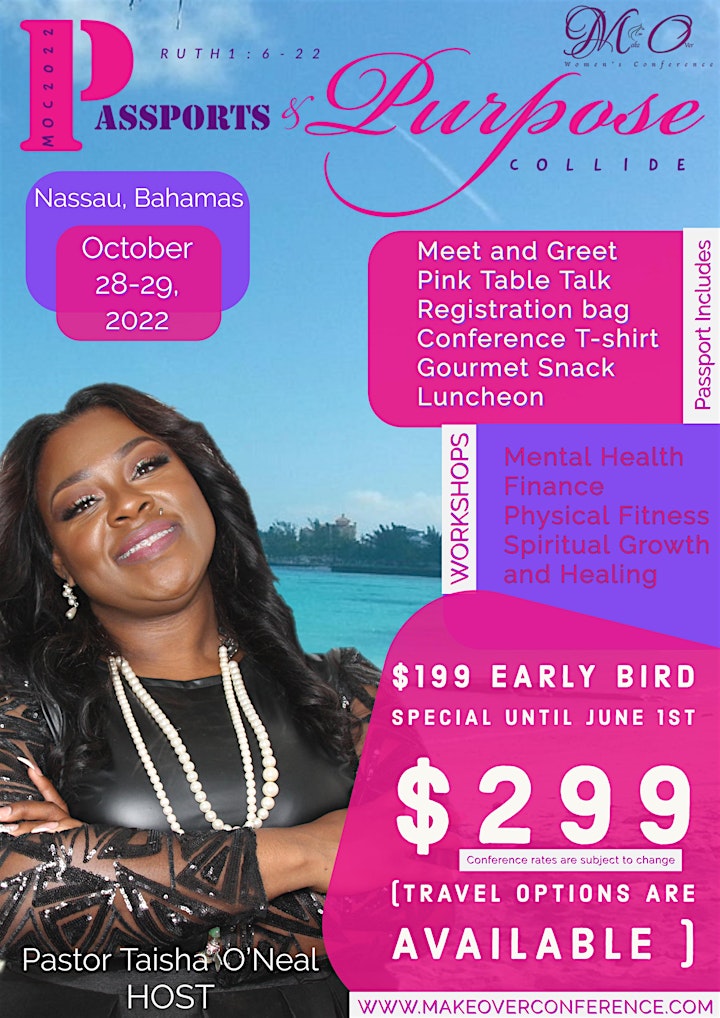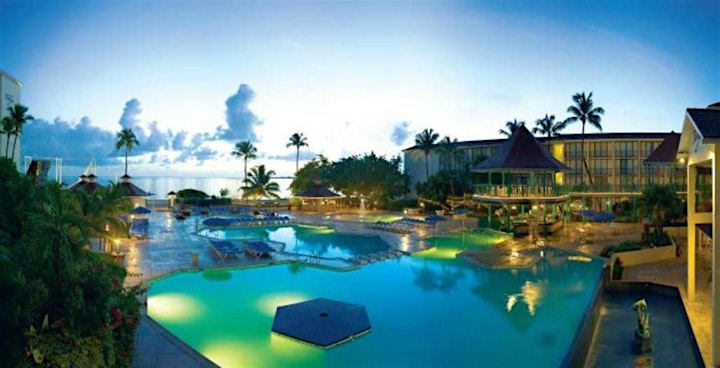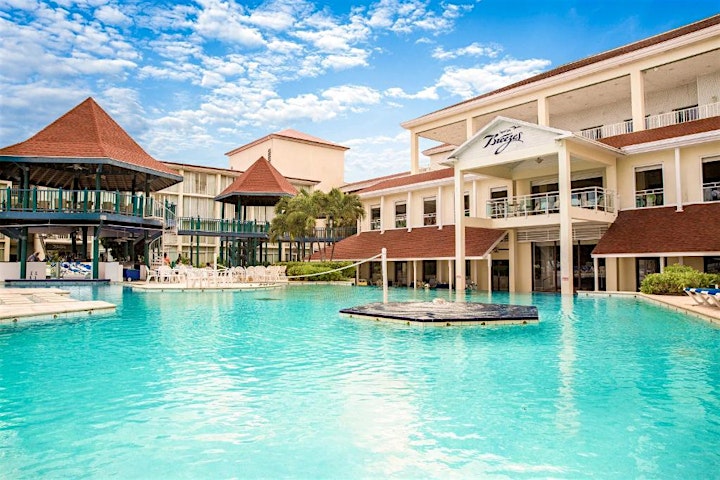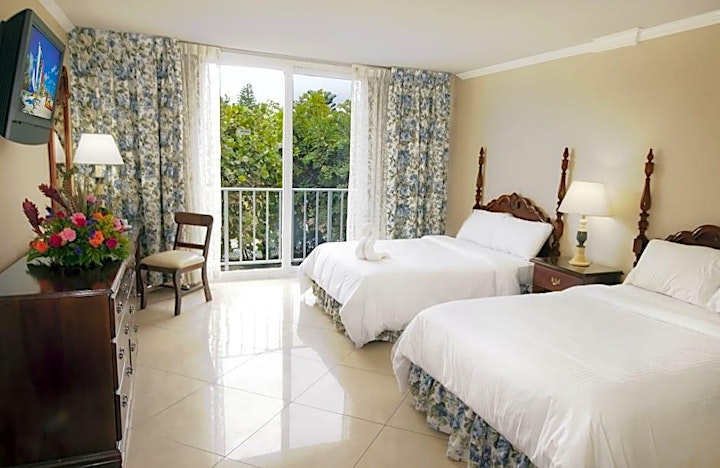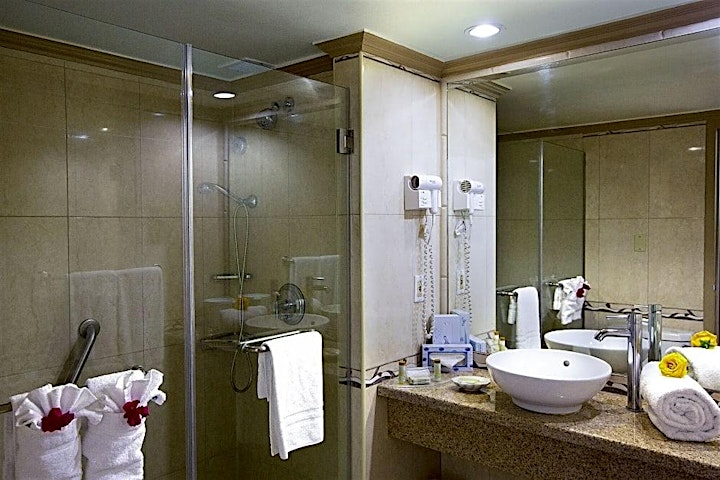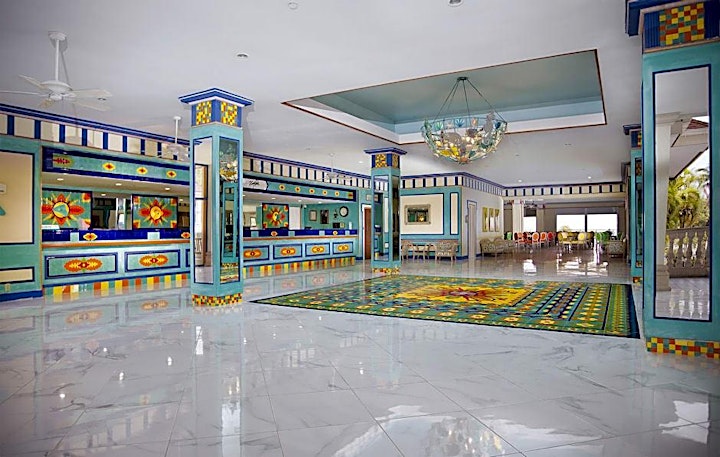 Date and time
Location
Nassau Bahamas
1 Breezes way
Nassua, New Providence 29223
Bahamas
Refund policy