When Miniaturization Meets Medicine: A Conversation with Sangeeta Bhatia
Click register to attend this talk. A Zoom link will be provided upon completion of your registration.
About this event

You are invited to join Ruth Lehmann, President and Director of the Whitehead Institute, for a series of virtual dialogues with scientific luminaries from academia, and visionary leaders from the biotech industry.
What trends in science and technology excite them the most? Which innovations have the potential to dramatically impact the way we live and work?
Be a part of the conversation.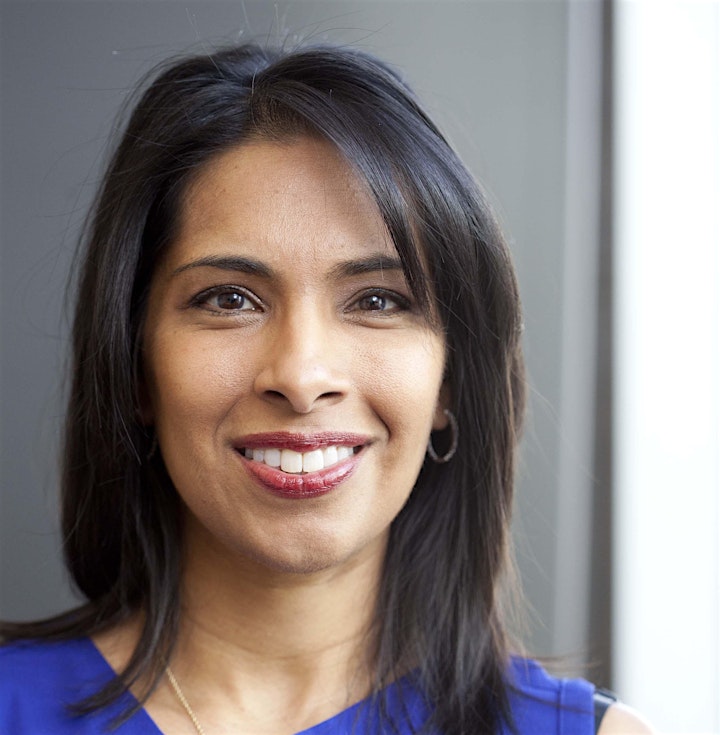 John J. and Dorothy Wilson Professor of Engineering, MIT
Director, Laboratory for Multiscale Regenerative Technologies, MIT
Sangeeta is a biomedical researcher, MIT professor, and biotech entrepreneur who works to adapt technologies developed in the computer industry for medical innovation. Trained as both a physician and engineer at Harvard, MIT, and Brown University, Bhatia leverages 'tiny technologies' of miniaturization to yield inventions such as human microlivers that model human drug metabolism and liver disease, as well as responsive nanoparticles and nanoporous materials that can be engineered to diagnose, study, and treat a variety of diseases, including cancer. She and her trainees have launched multiple biotechnology companies to improve human health. As a prolific inventor and passionate advocate for diversity in science and engineering, Bhatia has received many honors including the Lemelson-MIT Prize, known as the 'Oscar for inventors,' and the Heinz Medal for groundbreaking inventions and advocacy for women in STEM fields. She is a Howard Hughes Medical Institute Investigator, the Director of the Marble Center for Cancer Nanomedicine at the Koch Institute for Integrative Cancer Research at MIT, and an elected member of the National Academy of Sciences, the National Academy of Engineering, the American Academy of Arts and Science, the National Academy of Inventors, the National Academy of Medicine, and Brown University's Board of Trustees.
Ruth Lehmann
President and Director, Whitehead Institute
Lehmann earned her undergraduate degree and a PhD in biology with Christiane Nüsslein-Volhard from the University of Tübingen, in her home country of Germany. She has conducted research at the University of Washington, the University of Freiburg, the Max Planck Institute for Developmental Biology, and the Medical Research Council Laboratory of Molecular Biology in Cambridge, England. She was a Member of the Whitehead Institute Member and on the faculty of MIT from 1988-1996. She then moved to New York University (NYU), where she served in a number of leadership roles specifically as the Laura and Isaac Perlmutter Professor of Cell Biology and director of the Skirball Institute of Biomolecular Medicine (2006-2020) and from 2014-2020 as the Chair of the Department of Cell Biology at NYU's Grossman School of Medicine. She also became an investigator with the Howard Hughes Medical Institute in 1990 and again in 199. In 2020, Lehmann took on the role of president and director of the Whitehead Institute. She has received national and international recognition, including election to the National Academy of Sciences as Foreign Associate in 2005 and election as Associate Member of the European Molecular Biology Organization in 2012. She is currently editor-in-chief of the Annual Review of Cell and Developmental Biology and will serve as president of the American Society for Cell Biology starting in 2021.

Upcoming participants in this series include
Linda Pizzuti Henry, CEO Boston Globe (Fall 2021)

For questions, contact Erin DeMarco at edemarco@wi.mit.edu.