Description
2016 is setting up to be the most active year for technology M&A in the history of the industry due to:
Massive supply - thousands of companies are coming to the end of their funding from 2013 and 2014, the most active years of VC investing since 2001.

Concern about easy access to private capital - venture investors have

slowed down

.

Devaluation of private markets, evidenced by large institutional investor

write downs.

Concern about world markets and general macroeconomic stability.

A weak IPO market for technology company liquidity.

Huge amount of demand: every company is now a software company, whether they sell sugar water or build buildings.
In this one hour webinar (Thurs., January 21, 2016, 1PM to 2PM PST) we will cover:
Expectations - Do you know what the expectations are on both sides of the transaction? What is the Buyer thinking? What is the Buyer expecting from you?
Process - When should I start? How long will it take? What's going to happen? What should I be prepared for?
Structure (with Special Guest Orrick's Mark Seneca, see below) - What does a "deal" even look like? What can I expect, what can my investors expect? How will my team be treated?
Today's M&A Trends - What's Hot in M&A in 2016
Q&A - curated attendee questions
Special Guest: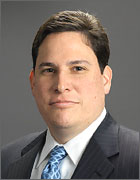 Mark Seneca, Corporate Partner at Orrick Silicon Valley, who leads their corporate and private equity M&A practice. Since 2010, Mark has done more than 55 technology M&A transactions. His sell-side work includes six acquisitions by Google, five acquisitions by Yahoo!, three acquisitions each by Salesforce.com and Twitter and two acquisitions each by Facebook and Adobe. These deals include his high profile work for Nest, in its US$3.2 billion acquisition by Google, Instagram, in its US$1.0 billion acquisition by Facebook, Apple Inc. in its acquisition of Siri and many more.
Mark will focus his discussion on M&A structures common in technology transactions, and what you may be able to expect. He will also answer questions from webinar participants through the webinar platform.
--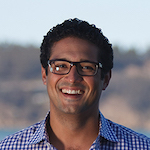 Moderator: Jacob Mullins, Exitround CEO. Jacob is founder/CEO of Exitround. Previously, he was an investor at Shasta Ventures. Before that, he launched and led the Microsoft BizSpark program in the US. Early on, he was the first "business guy" at VentureBeat.com, and the co-founder and CEO of a startup that manufactured and sold dietary supplement products from South Africa.
--
Over the past 12 months the Exitround network has helped facilitate more than two dozen M&A transactions with deal sizes ranging from $250,000 to $80,000,000. The bulk of these transactions are in the $5M to $25M range. Via proprietary recommendation technology and algorithmic matching, Exitround deals are privately matched with specific highly relevant Buyer companies, including public serial acquirers such as Google, Facebook, Twitter, Yahoo, Box; quickly growing unicorns such as Airbnb, Pinterest, Dropbox, GitHub, Palantir; and large traditionally non-tech companies actively looking to get into the game such as Red Bull, Westfield, Capital One, Fender, Target, Home Depot, and many many more.
--
If the ticket price is prohibitive please email events@exitround.com with a request for sponsorship.
--
ATTENDEES:
Webinar login information will be emailed to all attendees one week prior to the event, January 2016.