About this Event
"When I Stutter"
Schneider Speech is thrilled to host John Gomez, the film director, flying in from LA for this special screening event. And you can be a part of it too.
Experience the film and live discussion in the company of the creator of the film, as well as other people who stutter, friends, family, professionals and students.
We welcome you to join us.
Open-House with Schneider Speech and John Gomez (5:15pm)
SPECIAL: Arrive early for informal get-together with the "Schneider Speech" team (Phil, Uri, Malka, Joy, Jaclyn and Tiffany).
Take the opportunity to re-connect or meet for the first time.
Film Screening (film trailer here) (6:00pm)
WHEN I STUTTER is a documentary that reveals the humanity that exists within an often mysterious malady. Over the course of 4.5 years, 19 people shared stories about how stuttering has impacted their lives. These stories run the gamut of human emotions... Some are dark, some are funny and others are triumphant!
Additionally, there are "educational vignettes" interspersed throughout the documentary that help illuminate some of the mysteries and questions that surround stuttering.
A vital storyline in this film follows a young man on his journey through stuttering therapy. The relationship that he forms with the speech pathologist and the progress that he makes is heartwarming. It demonstrates the wonder and beauty that can occur when one meets the right person at the right stage in life!
Q&A Panel with John Gomez (film director) and guests
Following the film screening (67 minutes), the audience will enjoy an interactive Q&A Panel including John Gomez (director), people who stutter and stuttering specialists.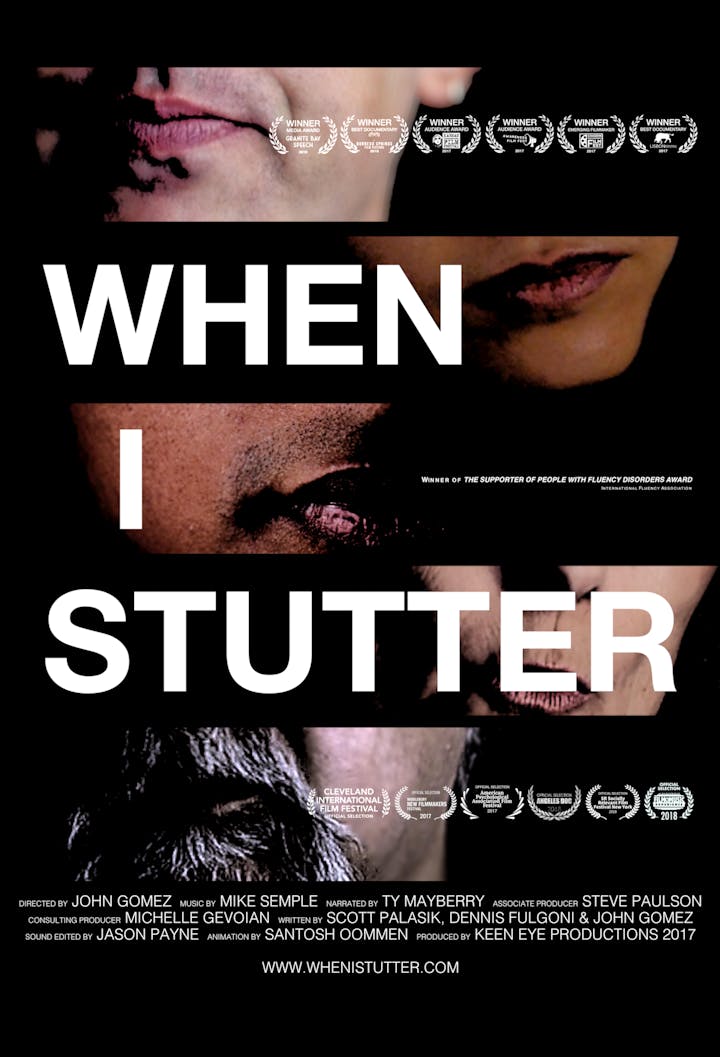 Who is invited:
General public: people who stutter, families, teens and adults (ages 12+)
Students, speech-language professionals and others
When:
Sunday, June 2, 2019
Welcoming Words 6:00-6:15pm
Film Screening and Q&A Panel 6:15-8:00pm
Where:
Queens College, City University of New York
65-30 Kissena Blvd, Flushing, NY 11367
*Transportation and Parking
Accessible by bus and street parking available off-campus.
On-campus parking must be ordered and paid in advance ($10/car). See how to order a parking pass when you order your event tickets.
Cost:
Individual: $10
Family: $20
Student: $10 (buy-one-get-one-free)