When Hearts Align Concert

Saturday, May 6, 2017 from 6:30 PM to 10:00 PM (EDT)
Event Details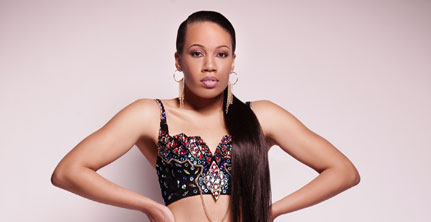 About the Movement: When Hearts Align is a call to monogamous relationships to feel and find love through music. It's a movement that invokes transparency, faithfulness and true intimacy ; raising the commitment bar to stand against divorce and encourages an experience for couples to respond to the beacon of hope and faith by keeping the connection alive.
Our Mission: Our mission is to reach many married, engaged and courting relationships through the power of music and communication; to help them continue to strongly take hold of their God-given love and overcome any obstacle that they face together with every lyric and note.
As a married woman, her vision is to see relationships become healthy and to flourish; to grow with deeper passion and intimacy and to have another powerful tool, such as music, to keep the love going in one another.
About the Event: Ana Gibson and the When Hearts Align Movement would like to invite you and your mate to our inaugural live music concert at the Old Waldorf School on Saturday, May 6, 2017, at 6:30p.m. Music has always played a major role when it comes to romance—whether it be the old school R&B crooners that brought two together or the new kind of love songs that bathe the young souls in a youthful way; one thing's for sure is its power to connect one's heart to another.
Both music and love habitually binds the hearts of people, pulling its strings tighter with every expression there is. It is one of the greatest instruments that attest to our need of companionship.
"As a wife, singer and songwriter, I get joy out of expressing myself through the art of music, purposefully bringing hope to the heart of every relationship. That is why I've come up with the "When Hearts Align Valentine's Day Concert," a one of a kind event specifically dedicated to catering to the beauty of monogamous relationships; cause when hearts align, it's a true love experience."
This event is a way for couples that may need another shot at rekindling the intimacy in a fun and positive environment and are looking for different ways to celebrate their authenticity. It is a concert drafted to create an atmosphere for lovers exclusively while encouraging an opportunity for transparency, vulnerability and most importantly—Fun.
​This event will include poetry, raffles, food and of course live entertainment. This event is intended to benefit all sponsors in financial increase and community awareness while also increasing awareness of this movement
For More Information Visit:
www.anagibson.com 
Venue map
55919665
(Sweet Heart Tables)
55920142
(General Seating)
When & Where
The Old Waldorf School
3074 Crain Hwy
Waldorf, Maryland 20601


Saturday, May 6, 2017 from 6:30 PM to 10:00 PM (EDT)
Add to my calendar
Organizer
Administrative, Management, and Planning Services
When Hearts Align Concert