Description
You're Invited:
When Chic Brides Brunch hosted by WUSA9 Reporter Mikea Turner.
A4dable Events is proud to present When Chic Brides Brunch April 30th in Washington, DC! This is not your traditional wedding show or bridal expo. It's an opportunity for future brides and their families to connect and meet with potential vendors.
Mix and mingle with wedding vendors in a sit-down, elegant, relaxed atmosphere at the beautiful Salsa With Silvia venue.
Enjoy a delicious brunch while in the company of some of the best wedding industry insiders and experts.
This will be an experience you DO NOT want to miss! So grab your friends, family and even your entire wedding party and come brunch with us!
Each Ticket Includes:
- Access to a Delicious Brunch spread
- Complimentary Drinks from Mimosa Bar
- Cake Tasting
- Bridal Fashion Show
- Amazing prizes and discounts towards your special day. We will be doing a Bridal Gown Giveaway and tons of discounts for all your wedding needs!
- A Gift Bag filled with goodies
- Plenty of tips and decorating ideas from Experts for your upcoming Wedding
Official Event Hashtag: #WhenChicBridesBrunch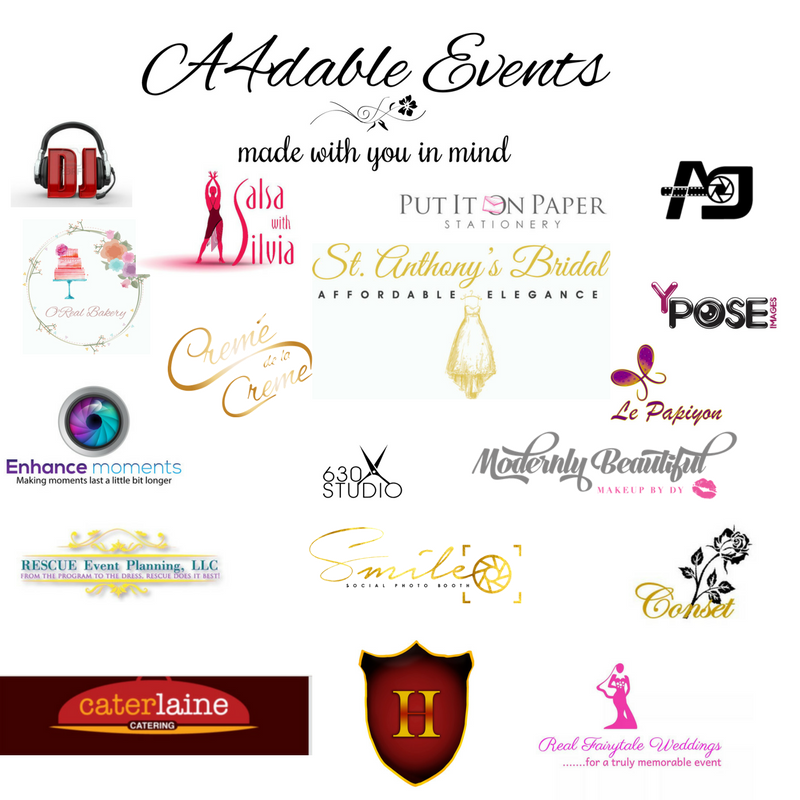 List of participating vendors:
A4dable events, , Hampton Center Party Supply Rentals Real Fairytale Weddings Salsa with Silvia O'real Bakery, Ajenae Media, Y Pose Images, Conset Florals, Modernly Beautiful Makeup, Rescue Event Planning , Le Papiyon, Enhance Moments, Put it on paper stationary, Floyds DJ Services, St Anthony's Bridal ,Creme De La Crème, 630Studio, Caterlaine, Smile Social Photo Booth
*All sales are final