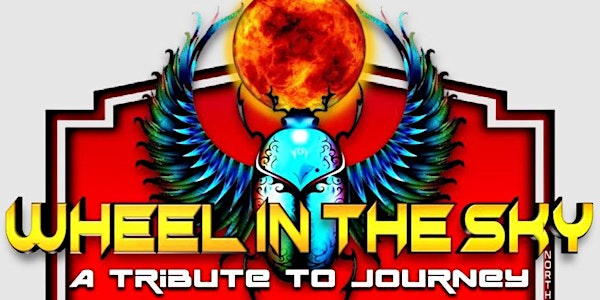 Wheel in The Sky NW: Journey Tribute
Location
The Sapphire Room at The Riverside Hotel
2900 Chinden Blvd
Boise, ID
Refund policy
Refunds up to 1 day before event
Wheel in the Sky NW takes you back to the '80's era when the timeless music of JOURNEY ruled the airwaves.
About this event
Featuring the outstanding vocals of Ray Novelli and backed up by 4 of the Northwest's most experienced and talented musicians, Ron Fincher on drums, Billy D. on Bass , J.W. Robertson on keyboards and the amazing Mario "Mars" Licciardi on Guitar, they bring to life the great melodies and outstanding harmonies we all love in the Music of Journey.
This five piece delivers a musically immersive Journey experience, focusing on the overall sound, solos, and most especially the soaring vocals that make Journey so iconic.
Join us for dinner and drinks ! The Sapphire Room features a full food and bar menu with table-side service.
The Sapphire Room is all-ages and family friendly. Every person that enters must have a ticket. No babes in arms.
FREE and convenient parking.
Please note that general seats may have a partially obstructed view.
Many tables are at bar height. Guests requiring lower seating will be most comfortable at tables 11 - 49. Guests requiring ADA accessible seating will be most comfortable at the following tables: 35, 36, 37, 38, 45, 46, 47, 48 and 49. For questions about accessible seating, please call 208-343-1871 or email music@riversideboise.com.
100% refunds are available until 24 hours before the event. Refunds cannot be processed after the event occurs for any reason.