WHDI Quarterly Update

Wednesday, October 9, 2013 from 12:00 PM to 1:00 PM (EDT)
Event Details
Please join us for our upcoming webinar where we will discuss recent case law addressing the enforceability of arbitration agreements and class and collective action waivers under the FLSA, as well as developments in the area of off-the-clock litigation.
Panelists:  
Tracey Donesky:  Leonard Street and Deinard Professional Association, Minneapolis, MN
Paul Bittner:  Ice Miller LLP, Columbus, OH
Aaron Buckley:  Paul, Plevin, Sullivan & Connaughton LLP, San Diego, CA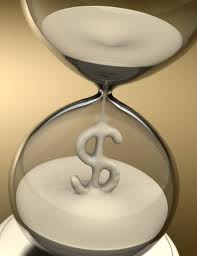 This event is being hosted by the Litagation Counsel of America 

*All information required to access the webinar will be sent to your email upon completion of registration.
Organizer
The Wage & Hour Defense Institute (WHDI) of the Litigation Counsel of America is comprised of highly talented and experienced wage and hour defense attorneys from across the United States.
The WHDI serves as a nationwide network and meeting ground for top-tier practitioners to engage in professional development in what has become a highly nuanced area of the law, and also to become an established resource for employers on wage and hour matters. WHDI members actively counsel employers on classification determinations and payroll practices so as to proactively avoid litigation, using tools such as "audits" to examine an employees' classification as exempt or non-exempt or whether certain activities are compensable or non-compensable and whether overtime has been properly calculated.
The Institute holds periodic conferences, meetings and colloquia for purposes of advancing defense techniques, methods and approaches, and broadening its members' role and influence in wage and hour law and policy.