Description
Canadians make choices every day about food that directly impact their health, environment, and communities. The Government of Canada is conducting consultations to get input from Canadians to help shape A Food Policy for Canada that will cover the entire food system, from production to consumption to compost. This policy will set a long-term vision for the health, environmental, social, and economic goals related to food, while identifying actions we can take in the short-term.
Food Matters Manitoba and Winnipeg Harvest are hosting a What's Your Recipe for a Better Food System? community engagement event to bring together people to talk about how we can build a healthier, more just, sustainable and economically viable food system for all Canadians.What's Your Recipe for a Better Food System? community engagement events are being organized across Canada by members of Food Secure Canada. Food Secure Canada is a national network of organizations and individuals working for zero hunger, healthy and safe food, and sustainable food systems.
We want to bring diverse voices to the table to talk about food in Canada and to discover regional innovations and practical doable ideas about how we can integrate considerations of equity, health and sustainability with economic growth strategies for food.
During the evening notes will be collected and follow up reports will be created. These reports will be submitted to Food Secure Canada who will share them with Agriculture and Agri-Food Canada. Findings from all events will be compiled by Food Secure Canada into a final report for Agriculture and Agri-Food Canada.
Food will be served and childcare will be provided, please indicate below if you require childcare.
**A What's Your Recipe for a Better Food System event will be held in Wabowden MB on August 29th, as a part of the Grow North Conference, for more information about the conference or to attend the session contact amanda@foodmattersmanitoba.ca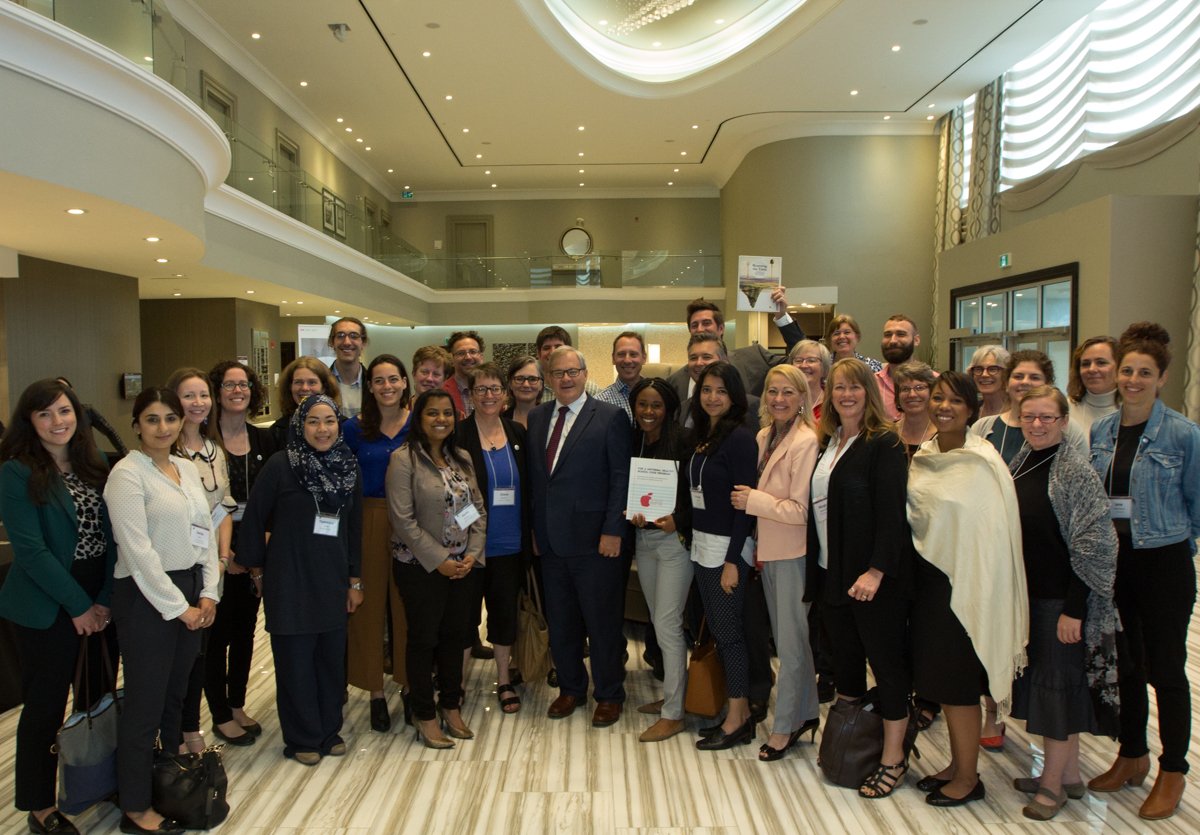 Food Secure Canada members with Minister MacAulay at the Food Summit Consultation in June.