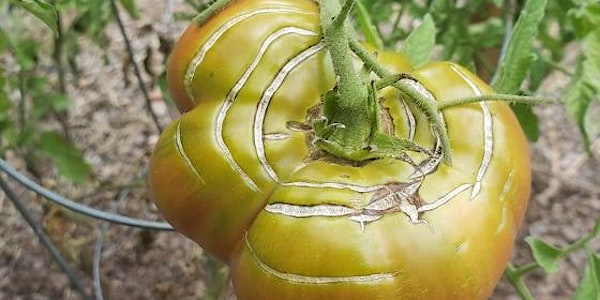 Whats Wrong With My Tomato?
Learn some of the most common concerns when it comes to tomatoes at this FREE virtual event
About this event
From disease to environmental factors, there is a lot that can go wrong with tomatoes!
Join the Montgomery County Extension Horticulture Agent virtually on Thursday, August 19th from 12-1PM to learn about some of the most common concerns when it comes to growing tomatoes.
The event is free but registration is required.
This event will be held via Zoom. It is recommended to have the app downloaded on your phone, tablet, or computer before joining the event.
With questions or for more information, contact Kaitlyn Lamaster at 910-576-6011 or email at kmlamast@ncsu.edu
*Accommodation requests related to a disability should be made by aug. 17th to Kaitlyn Lamaster, 910-576-6011 or kmlamast@ncsu.edu
**N.C. Cooperative Extension prohibits discrimination and harassment regardless of age, color, disability, family and marital status, gender identity, national origin, political beliefs, race, religion, sex (including pregnancy), sexual orientation and veteran status. NC State University, N.C. A&T State University, U.S. Department of Agriculture and local governments cooperating.