What's up with lead exposure?
About this Event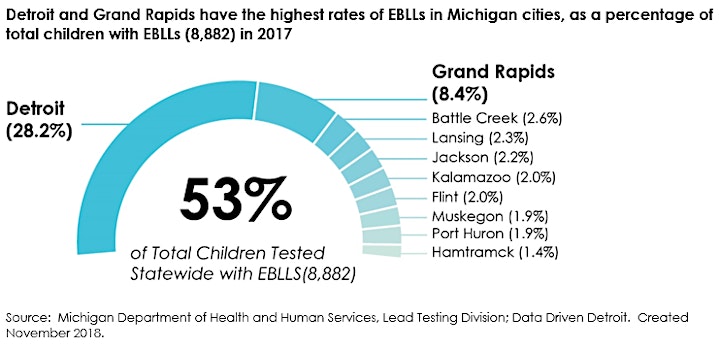 We've seen the reports that Detroit children have higher lead levels than children in other cities, but why is that and how can we address it?
Join Detroit Public Library, Wayne State's CURES Center, and the Ecology Center as we talk about lead exposure through water sources and home exposures. Learn about how families are being exposed to lead and what possible outcomes for our children are.
We will discuss what we can do as individuals, some local resources that are available, and how we can better advocate for ourselves to our government officials. Lunch will be provided!
For a stairless entrance, please enter at the Cass entrance. From there, head straight for an elevator that can take you up to the second floor.