Description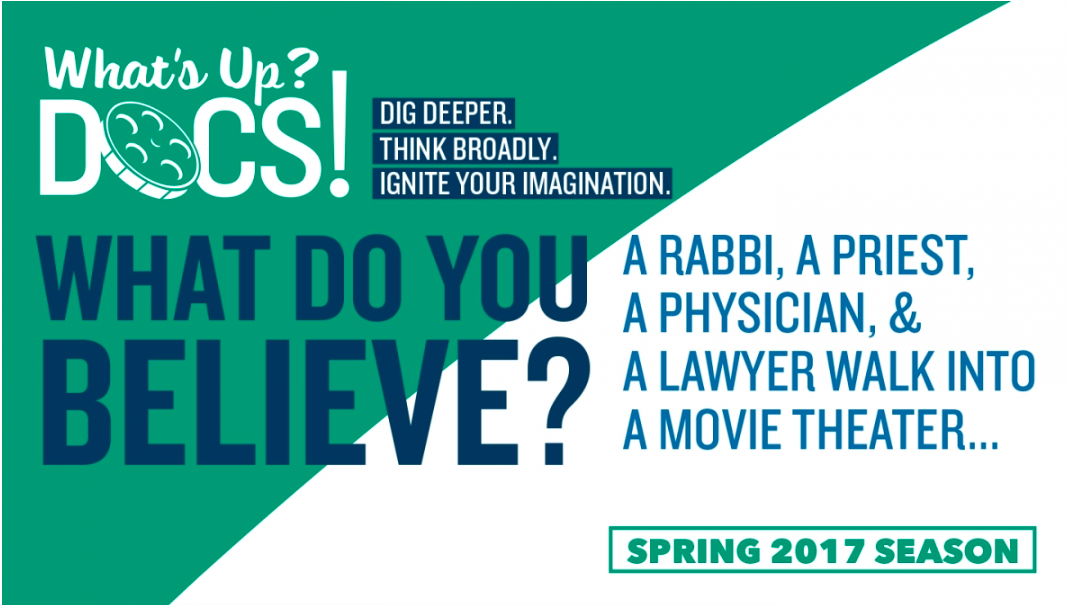 Our spring WHAT'S UP? DOCS! series asks the question: "What Do You Believe?" Join us for films and post-screening conversations that seek answers to these central human questions.
On Thursday, March 9, we tackle the topic of "Morality" with Extremis - nominated for Best Documentary Short Subject at the 2017 Academy Awards.
Special guests for the post-screening conversation are Marion Danis, MD, NIH's Division Chief on Ethics and Health Policy, and philosopher and bioethicist, David DeGrazia, PhD (*Dr. Danis is serving in her personal capacity).

Synopsis
The realities of death are not easy to confront. That much is clear in Extremis, a documentary short exploring the harrowing decisions families must make for their loved ones in urgent end-of-life cases relying on machine-based life support. Directed by Oscar- and Emmy-winning filmmaker Dan Krauss (The Kill Team), Extremis takes the viewer into the ICU unit of an Oakland, California public hospital where the filmmaker attempts to intimately examine "the intersection of science, faith, and humanity."
About Marion Danis, MD

Dr. Danis is Head of the Section on Ethics and Health Policy in the Department of Bioethics at the National Institutes of Health and also serves as chief of the Clinical Center's Bioethics Consultation Service. Her research has focused on strategies for balancing the competing concerns of respect for patient preferences and fair distribution of limited resources. She has conducted studies on advance directives and the effect of patient preferences in end-of-life treatment decisions.
About David DeGrazia, PhD
Dr. DeGrazia has been teaching philosophy and biomedical ethics at George Washington University since 1989 and served in the past as a Senior Advisor on the Presidential Commission for the Study of Bioethical Issues.
Extremis is being presented in partnership with:
The George Washington School of Medicine and Health Sciences
Thanks to the generous support of Discovery Communications, the WHAT'S UP? DOCS! spring season will be FREE and open to the public.