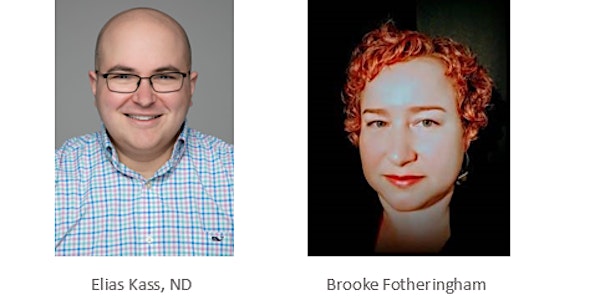 What's Up Doc? Getting to Yes: Addressing Vaccine Hesitancy
Join us for the annual What's Up Doc? provider educational program. We are going virtual this year and hope you can join!
By Pierce County Immunization Coalition
Date and time
Thursday, June 25, 2020 · 12 - 1:30pm PDT
About this event
Webinar link will be sent to registrants prior to event.
Topics include:
• Actionable strategies to address vaccine hesitant parents
• Provider tools and patient educational materials for vaccine hesitancy
• Expert community panel to answer questions
• Review of new immunization school rules
Who should attend:
• Healthcare providers, nurses (all settings), clinic staff, pharmacists
Speaker Panel:
• Dr. Elias Kass, ND
Elias Kass, ND is a naturopathic physician and former licensed midwife practicing in Seattle, WA. He graduated from Bastyr University in 2010. After five years of dual naturopathic and midwifery practice, he now focuses on pediatric primary care, with a specialty in breastfeeding medicine and infant feeding. He was honored as a CDC Childhood Immunization Champion in 2017 and is a frequent contributor to the NDs for Vaccines blog. On the rare occasion he gets to go to Target, he can be found counseling expectant parents in the car seat aisle.
• Brooke Fotheringham
Brooke Fotheringham is a Seattle area artist with a growing passion for promoting public health, science communication, and critical thinking. She has spent the past few years working to find ways to use art as a tool to reach audiences not typically exposed to science communication, including the creation of an influenza virion float for The Fremont Arts Council's Luminata. She recently earned a certificate from the Johns Hopkins Bloomberg School of Public Health in Contact Tracing and is currently working on a subsequent certificate for Systems Thinking In Public Health.
Due to well-intentioned bad advice from healthcare, social, professional, and family influences after the birth of her first child she found herself paralyzed by doubts and retreating into vaccine hesitancy. In the process of slowly finding her way out, it became clear an increasing number of her peers were struggling with the same issues and unknowingly becoming radicalized by anti-science influences. Inspired by the growing need she started doing social media outreach and has used those experiences to develop shareable skills to help fortify individuals and communities against fear-based messaging. Her story has been featured in The Planet, Voices For Vaccines, and The Skeptical Raptor blog. She is a founder of the Facebook group Parents Who Actually Science and a contributor to the groups Vaccinate Washington, Vaccines- on the Fence, Shots Heard Round The World, and Vaccine Talk: A Forum for Both Pro and Anti Vaxxers.
Questions? Email piercecountyimmscoalition@gmail.com
About the organizer
         A Pierce County community group promoting timely vaccination across the lifespan