Description
What is One Coin?

OneCoin provides a once in a lifetime opportunity, revolutionizing the business world of todays digital economy. The OneCoin concept is born out of the success of the pioneering cryptocurrency, Bitcoin.
It all started back in 2009 when a new digital currency was introduced to the internet and financial world. Only in 2013 this currency has seen a 75 times increase in its starting price. It started at a price of only 0.10 USD per coin and has been traded for over 1.100 USD per coin.
Through its success Bitcoin popularized cryptocurrency paved the way for more innovative and better concept. The opportunity has now opened for you to be part of the next big winner in digital currency, OneCoin. OneCoin has the ambition to become the next big cryptocurrency as it uses the latest technology, provides long term value to its investors and has a well thought through concept.
This opportunity is only available through a strict by invitation basis, providing you the knowledge you need to succeed in the world of crypto-currency.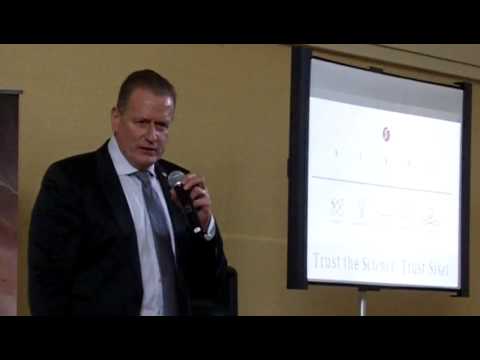 For ONE NIGHT ONLY in Kuala Lumpur, we are honoured to have Mr Udo Carsten Deppisch from Germany to lead a business presentation, training and Q&A session.
As the Top Leader in OneCoin, he shares the vision of the company and how OneCoin as the future of payment will revolutionize the global financial market. Most of all, how members can invest and make huge profit with this amazing platform.
This private session is open for members of One Coin in Malaysia but we have decided to hand out a few Free tickets to the public, only for the first 50 lucky people!
Who should attend this presentation?
People who are not sceptical and seeking for business investment opportunities

People who are open minded with a vision for success

People who are tired of waiting a long time and only earning small % from other investments

People who regretted on missing out the Bit Coin opportunity

People who have money but don't know how to invest
If you are one of those above, then take this golden opportunity to meet Mr. Udo Deppisch in person and learn from the top leader.

Below is the complete address and Waze link;

Diamond Network Global
29-1 Jalan Rampai Niaga 3, Rampai Business Park, Taman Sri Rampai KL. Opposite Restaurant Mamak Al-Awwal Maju.
Join the rest of our Malaysian and International leaders in One Coin.
LOOKING FORWARD TO MEETING YOU THERE.
TO YOUR PROSPERITY,
ROLAND SARGUNAN.