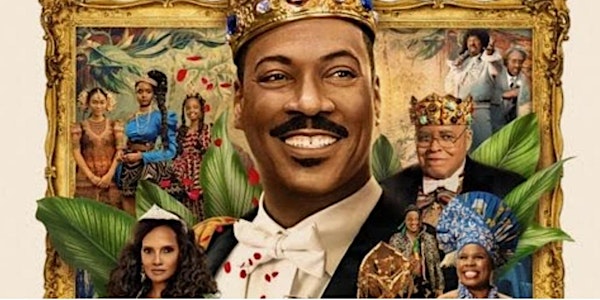 What's the 411 - Analyzing Race Through Film, Literature and Storytelling
Free Virtual Movie Discussion Series - 4/26/2021 - "Coming To America 2" - All are invited
About this event
"You never really understand a person until you consider things from his point of view … until you climb into his skin and walk around in it," Atticus Finch
At Black Belonging Matters, we believe in the power of experiential learning, and, in the transformational nature of open dialogue.
We are proud of our discussion series, "What's the 411 - Analyzing Race Through Film, Literature and Storytelling."
Led by our leadership team, including a professor, whose research centers around race and unconscious bias, - What's The 411 uses film and print to highlight the Black experience in America.
Through these, live, virtual discussions, participants are invited to view life through lens and perspectives different from their own, and are encouraged to consider their own biases and prejudices.
Most of all, participants are encouraged to harness the power of what they've learned, and to use that knowledge to do good.
This month, we turn our exploration to a different movie genre - comedy! Coming To America 2 is the sequel to the 1988 film, Coming to America. Groundbreaking in its own right, Coming To America tells the story of Akeem, an African prince, traveling to America to search for love and his future queen, in the place where all future queens seemingly reside, Queens, New York! Coming to America 2 picks up where the original film left off, except Akeem is now king, and learns that he has a son. This revelation brings Akeem back to America, where much has changed - yet some things remain the same. What can Coming to America 2 teach us about race? Join us to find out.
Registration is limited, so sign up now to get the 411.
See you there.