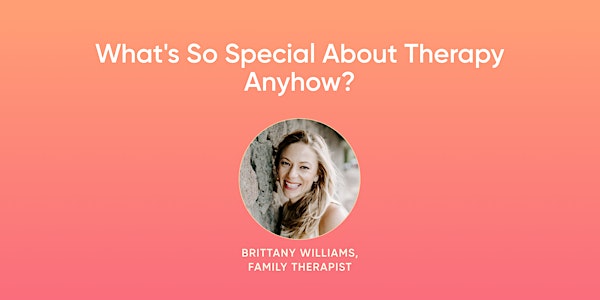 What's So Special About Therapy Anyhow?
Come and see "behind the curtain" and ask the questions that hold you back from reaching out for the support that could change your life.
About this event
Do you find yourself feeling skeptical about therapy? Curious as to what all the different modalities are all about? Or perhaps you are intimidated by all the different acronyms?