Join us to hear firsthand from industry and business experts on how 5G will be a game changer for how we use and think about technology.
About this event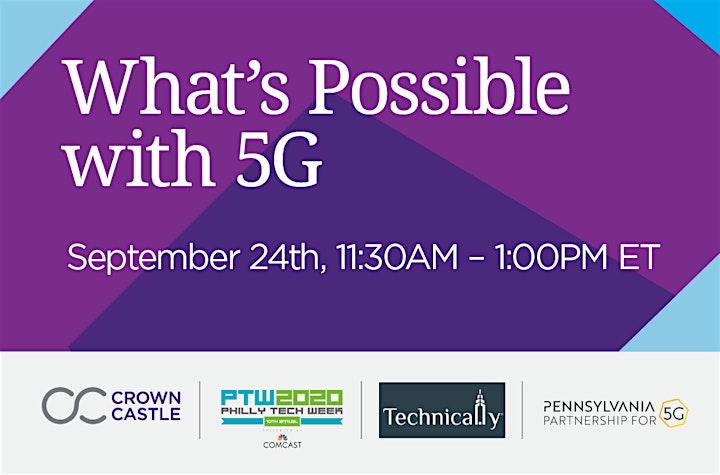 Hear from local organizations on how 5G will impact their businesses and industry, and the technological opportunities that will follow in a roundtable discussion hosted by Crown Castle, the founding member of the Pennsylvania Partnership for 5G – an independent organization that aims to educate Pennsylvanians about 5G technology and advocate for the infrastructure and legislation required to support it.
Panelists will discuss their current businesses and the potential applications with 5G, the challenges that they are facing, and the efforts they are taking to make the technology available in Philadelphia and across Pennsylvania. The event will also feature a Q&A as well as two spotlight chats on RF technology and regulatory activity related to the deployment of 5G.
Participants include:
Organizer of What's Possible with 5G
A week-long celebration of technology and innovation in Philadelphia organized by technology news site, Technical.ly. 
Technical.ly grows local technology communities by connecting organizations and people through news, events and services. We provide original editorial, expert programming and tools which improve recruitment, marketing, community cultivation and economic development. We serve technologists, entrepreneurs and people who care about technology's local impact.