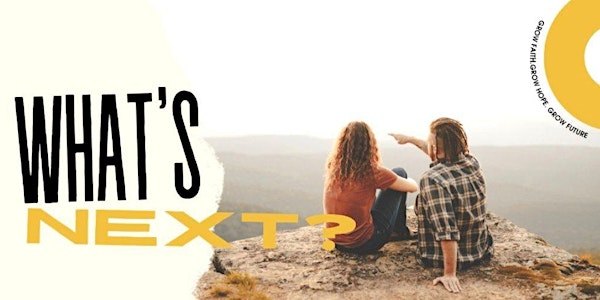 What's Next?
Many are the plans in a person's heart, but it is the Lord's purpose that prevails - Proverbs 19:21
About this event
What's Next?
Find out the next steps God wants you to take in your life
Life is a series of asking "what's next?" - in career, relationships, hobbies or faith. In our busy lives it's important to stop for a moment and take time to reflect on:
Where am I heading?
Is it the path I want to go on?
Am I investing my time wisely to achieve my goals?
Our Christian life coaches and mentors can help you make clear, achievable plans and prioritise well.
This interactive event will uncover answers to questions like:
What is my purpose?
How can I be more consistent in my walk?
How can I practically be guided by God?
When I pray how will God answer me?
Do I need to go to church, speak in tongues, or experience dreams and visions to be guided by God?
There are also opportunities such as a Bible course and 1-1 mentorship which you can sign-up for at the event.
About 'What's Next?'
"What's Next" is led by Christian life coaches and mentors with backgrounds in business, consulting, education, self-development and creative professions. The purpose is to bring together people from various backgrounds and equip them to move forward in life and faith. It is supported by New Heaven New Earth church (website: https://www.nhne.org.uk/) but is a non-denominational event open to all.
For events based on Zoom
Sign up to reserve your spaces as we expect them to go quickly! Wherever possible please reserve your ticket with the same email you use for your Zoom account to allow for easy breakout room allocations.
(Zoom link will be emailed after registration)
Tickets are limited but absolutely FREE