Description
Join Natalie Silverstein, VP of Brand, Marketing and Culture at Collectively to learn about the next evolution of influencer marketing.
Influencer marketing shows no signs of slowing down with a projected ad spend set to reach $10 billion by 2020. As the industry matures, campaigns are becoming more dynamic and data-driven than ever before, and marketers are developing more holistic strategies for leveraging the undeniable power of social influence.
In this session, you'll learn first hand from one the most innovative agencies in the space as we discuss what's coming next in influencer marketing and actionable insights on how brands can stay ahead of the curve.
You'll also get an insider's look at the strategy and execution behind some of the most successful campaigns from companies such as HP, Intel and Sephora.
This session is for:
Launch (product/service being used by customers)
Growth (scaling customers, products/services and markets)
Hyper Growth (growing your team and expertise at the same time as products/services and customers)
Legacy (long-term business sustainability, exit strategies)
This session will cover:
How to craft the right influencer mix for a specific activation (i.e. to build buzz before a product launch) vs. an evergreen content strategy
How to align your strategic goals to the right campaign analytics and ROI
Influencer Marketing 2.0: What's Next
– The rise of micro-influencers
– Why you should be integrating influencer strategy into your marketing mix
– Tactics to amplify influencer content with paid media
– GDPR and what it means for marketers
Spaces are limited and offered first-come, first-served. By registering you agree to our terms of use.*
OUR SPEAKER | Natalie Silverstein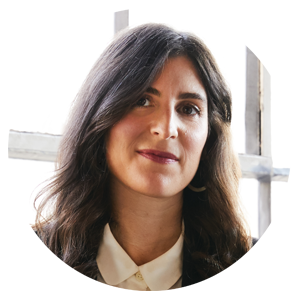 For more than a decade, Natalie has built brands and developed marketing strategy across sectors—from startups to social enterprises to creative services agencies. She currently leads Brand, Marketing, and Culture at Collectively, an influencer marketing agency with offices in San Francisco and New York.
Before joining Collectively's executive team, Natalie launched and led the marketing function at SYPartners, one of the most sought-after strategy and transformation consultancies in the world, with CEO clients at companies such as Starbucks, Facebook, Apple, Nike, and Target. She helped fuel the firm's growth ahead of an acquisition by Hakuhodo DY's kyu Collective, and was instrumental in the company's continued momentum.
She's an advisor and consultant to early-stage companies focused on driving positive change in the world, and has served as a mentor in the Nasdaq Entrepreneurial Center's Milestone Makers program.
Recognized as one Fast Company's 2018 Most Innovative Companies, Collectively are pioneers in the space with more than a decade of experience shaping their work. Since Collectively's founding, they've partnered with 100+ consumer brands, and grown a community of more than 10,000 influencers across all social media platforms. Their work has been recognized by top publications including The Wall Street Journal, Fast Company, Digiday, AdAge, and Business INSIDER, among others. Their campaigns have also earned them awards from Digiday, Effie, Webby, and OMMA.
---


About the Whole Entrepreneur:
Based on our research and interaction with thousands of global entrepreneurs, the Nasdaq Entrepreneurial Center has identified seven essential founder attributes: Creativity, Vision, Independence, Organization, Communication, Self-Confidence, and Leadership. Our programming is rooted in this philosophy by providing individualized learning paths for founders focused on their abilities as a leader to create long-term, sustainable growth.