Description
Whether you enjoy playing games, making games, or otherwise engaging in the various communities surrounding geek culture, you have likely encountered inclusion and diversity issues within these very passionate spaces. This panel will touch on the core challenges surrounding these topics and work towards actionable goals that we can all champion together, in addition to suggesting solutions that we can immediately take back into our communities in the interest of empowering each other and continuing to grow.
---
Moderator
---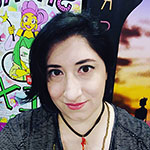 Rebecca Rothschild
Rebecca is a writer and narrative designer living in Chicago working on several animation, comic and game projects. She is the creator and writer for the sci-fi comic book series Warshiner as well as the free web comic Shero and Vex. She has worked on games including Injustice 2, Mortal Kombat X and Mutant Football league.
---
Panelists
---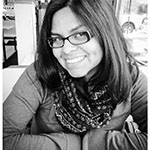 Carmen Aida Morales
Chicago area 3D artist who has worked on shipped titles such as Injustice: Gods Among Us and Mortal Kombat X.
---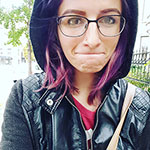 Becca Hallstedt
Becca Hallstedt is a concept & texture artist residing in Chicago, IL. She has worked at Netherrealm Studios, at High Voltage Software, and on a slew of smaller projects. She currently is freelancing stylized designs for multiple indie games, and she loves to speak about creativity, concept art, and encouraging minorities to find their voice. She recently founded the Gender Minorities in Game Dev Discord server, through which she strives to connect unique voices in development.
---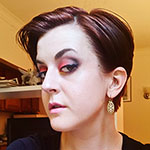 Emilee Kieffer
Emilee Kieffer graduated from Tribeca Flashpoint Academy with an Associate Degree of Applied Sciences majoring in Game Art. She has contributed to two games thus far: Williams Interactive's 2D browser based slot game Crime Payswhere she was a 2D game artist, and Ape Law's indie game Albino Lullaby as a 3D modeler and texture artist. Currently she's an Associate Artist Intern at Scientific Games. Emilee also runs her own online store and does freelance work which includes creating comics, illustrations, graphic design, and traditional and digital art pieces.
---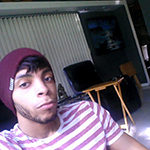 Kameron Wesley
My name is Kameron Wesley. I am a painter and video game artist with a focus on character diversity. I've worked alongside Netherrealm Studios on projects such as Injustice: Gods Among Us and Mortal Kombat X. I place value on issues such as women's rights, LGBTQ rights, and the rights of minority groups in general.
---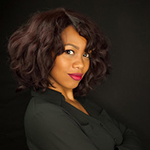 Keisha Howard
Keisha has been a video game enthusiast since childhood. Growing up "geeky" resulted in her developing interests that were very different from her peers on Chicago's South Side. She studied psychology and communications at DePaul University, where she acquired an understanding of consumer motivations that ultimately led to real estate. Over her decade long career, Keisha has worked on a variety of commercial and private real estate projects, including a relationship with one of the original Chicago Spire Developers and industry innovator Christopher Carley of the Fordham Company.
Keisha's communications background and passion for business innovation led her to the Information Technology Industry, specifically social media, the video game industry and geek culture. After discovering that a considerable portion of the industry's consumer and professional demographics were not being represented, Keisha created Sugar Gamers. It began as a women's advocacy and networking group for consumers and professionals, but eventually blossomed into an organization that advocated for all demographics who were under served or not being represented (such as minorities, and people from the LBGTQ+ community.)
---
Directions to Enter
---
Head to the entrance on the corner and ring the Indie City Co-Op bell. The door will buzz when it has been unlocked. Once you're in, head up the stairs and down the hall to #206, which will be on your left.