Description
Fundraising,

with all the new tools available to us, should be easier than it was 30 years ago. But, it's not.

Competition within the social sector, from businesses competing with us for charitable dollars, along with declining public sector support, add up to make our fundraising work more challenging than ever.

Success in fundraising depends on knowing what works and what doesn't. It may mean retooling your fundraising program or rethinking your approach.

So, what are the new ideas that will help you and what time-tested methods still work?
In this workshop you'll learn:
How to (re)think the donor pyramid and work with donors appropriately.
How to take advantage of multi-channel fundraising.
Why personal solicitation must be a key element of your fundraising program.
You'll leave with:
A clearer sense of what strategies your organization should be using.
A better way to work with your board of directors.
A draft action plan.
This workshop is for fundraising staff working in the trenches at area nonprofits. (Please no fundraising consultants). It's useful for you if you're new to fundraising, and it's great for organizations frustrated with their inability to grow fast enough to keep up with needs. It works best when two or more people come from the same nonprofit.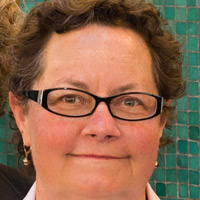 Kim Klein is an internationally known speaker and author, known for her ability to deliver information in a practical and humorous way. For more than 35 years, she has worked in all aspects of fundraising: as staff, volunteer and board member. Kim is the author of five books including Reliable Fundraising in Unreliable Times. which won the McAdam Book Award in 2010. Fundraising for Social Change, recently revised in a 7th edition, is widely used in the field and in university programs. She co-founded the Grassroots Fundraising Journal in 1981 and writes for that periodical in a regular column called "Dear Kim." She has provided training and consultation in all 50 United States, five Canadian provinces and 21 other countries. She is a lecturer at the School of Social Welfare at the University of California, Berkeley and she has taught in graduate programs in the USA and Canada. She serves on the board of the California Association of Nonprofits and lives in Berkeley, CA.