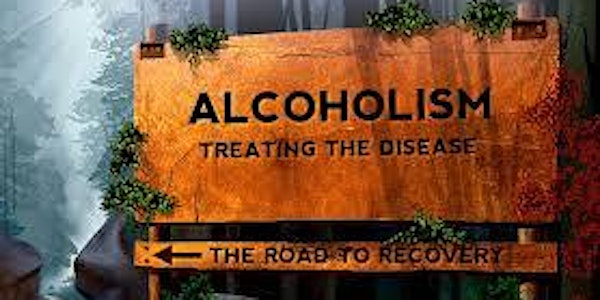 What's New in Treating Alcohol Use Disorder?
Join the 5-Actions Program team as Dr Fitzgerald discusses what's new in treating alcohol use disorders.
About this event
Prior to COVID-19, Alcohol Use Disorder (AUD) was among the most significant public health challenges. Recent data now suggest the pandemic is responsible for at least a 20 percent increase in excessive drinking, which scientists believe may contribute to measurable increases in alcohol-related disease in the coming years. For those with drinking problems and their loved ones, this webinar will offer hope that overcoming AUD is more than possible. We'll discuss the role of relationships, culture, medications, self-help groups, and specific psychotherapies in healing, and offer an integrated framework for intervention that optimizes positive outcomes. And we'll leave plenty of time for questions.
In this training you will learn:
The impact COVID-19 has had on drinking behavior
Key underlying drivers that initiate and perpetuate Alcohol Use Disorders
Why acute treatment for a chronic problem does not work, and what does
The most important ingredients in successfully overcoming AUD
Tools to enhance resilience, wellbeing, and leading a meaningful life
----------------------------------------------------------------------------------------------
When you attend this workshop you will be reminded that the key to successful behavior change is understanding what needs to change. When addiction is the challenge, it may seem obvious that it be the focus of your efforts. But for most, addictive behavior is a symptom that emerges from various roots that need to be identified and addressed for successful long term outcomes. Thank you for joining us to learn more about how overcoming addiction and leading a life or recovery is available to anyone .
If you are a person who has experienced substance use and/or behavioral addictions in your life (current or previous), support someone experiencing addiction, or work in the field and encounter people experiencing addiction then this is the program for you. We invite you to join us to learn how the NM 5-Actions Program™ can give you access to powerful learning and behavior change tools to overcome addiction.
The NM 5-Actions Program™ was developed to give people access to powerful learning and behavior change tools to overcome addiction. Features include:
Over 100 videos (6+ hours) organized into easy to use learning modules
Information for families, friends, and loved ones struggling with addiction
Self-help assessment tools to explore substance use and addictive behaviors
COVID-specific resources for those struggling with addiction
We encourage you to visit the website to learn more about the program at: www.nm5actions.com
Public Awareness video can be seen here: https://vimeo.com/459569121/d86d888ff2