What's New In Retirement/Distribution Planning and Roth IRA's for 2017 and...
Description
The Greater New Jersey Estate Planning Council is once again excited to welcome back Leonard Witman, Esq. While this has become an annual event, it has also become one of our most popular. Retirement planning is the most talked about topic throughout the United States – people are afraid of not having enough money, outliving their money and more. The largest portion of our nation's wealth is inside retirement plan accounts. It is common that for some of our clients their largest asset is their retirement account . Even if it is not, retirement plan assets are a critical element of estate planning and wealth management. Mr. Witman is a nationally known lecturer, author and expert in Retirement and Distribution Planning and Estate Planning. During this exciting session, Mr. Witman will cover what's new, what's hot and what's not in Retirement and Distribution Planning and using trusts with Retirement Plan assets. Mr. Witman will also share some new planning ideas that you may never have thought of. You are guaranteed to hear great ideas that can help your clients – and help you! Bring your questions as Mr. Witman is truly an expert's expert. This is assured to be a very interesting and informative event – one you don't want to miss!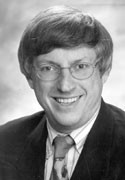 Leonard J. Witman is a nationally noted lecturer and author in the tax, estate and elder law planning and deferred compensation fields. He is the senior tax partner in the law firm of Witman Stadtmauer, P.A. located in Florham Park, New Jersey. Mr. Witman is a graduate of Rutgers College and New York Law School, and is a member of the New York and New Jersey Bars. He is the New Jersey State Chair of the American College of Trust and Estate Counsel (ACTEC) and a Fellow of the American College of Employee Benefit Counsel. He serves as an adjunct professor of law at Seton Hall Law School, Rutgers University and Fairleigh Dickinson University Graduate Business Schools. He formerly was a tax law specialist, instructor and lecturer with the Internal Revenue Service in the Employee Plans and Exempt Organizations Division.
Mr. Witman is a former Chairman o