What's New in Franchise Sales Processes -- Better Practices for Modern Selling

Tuesday, September 18, 2018 from 11:45 AM to 2:00 PM (EDT)
Event Details
Your Franchise Sales Process, "FSP", dates back to the early
1990's -- especially if you are awarding franchises instead
selling a franchise.
In the early 1990's, we had:
Land lines for phones. "Smart" phones had an
answering machine, but most people answered their
calls.


You used a fax to send a written document.


Email was restricted to people who had University
accounts.


People read newspapers, looked for jobs and new
businesses in the classifieds of the newspapers.

Prospects who inquired about your franchise were easy to
get a hold of.
Now, almost 30 years later, we have:
Cell phones which automatically block many callers and
send them to voice mail.


Faxes are obsolete, unless you are working in a
hospital.


Spam filters at the ISP level and local mailbox level

prevent most unsolicited email from reaching your
target.


The reach of newspapers has been severely curtailed.
 

Prospects who inquire about your franchise are very hard to
get a hold of -- if you are just using 1990 technology.
So, how does your FSP need to adapt?  Here are new better
practices you want to be adopting.
What are new methods of lead generation?

Why are portals increasingly expensive and ineffective?

What can your franchise sales team do to get more
scheduled calls from prospects?

Why your prospects won't fill out your online application.

Can your FSP be automated?  Will it help?

Come listen to our Franchise Development Panel talk about these problems and offer their solutions --and bring your own questions for them.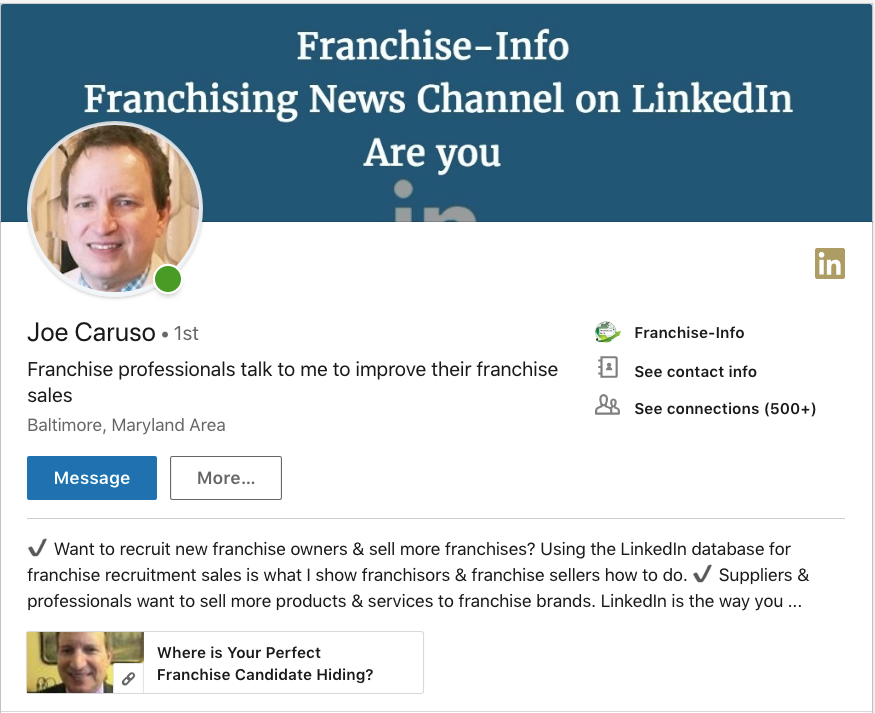 Joe Caruso, Franchise-Info LLC,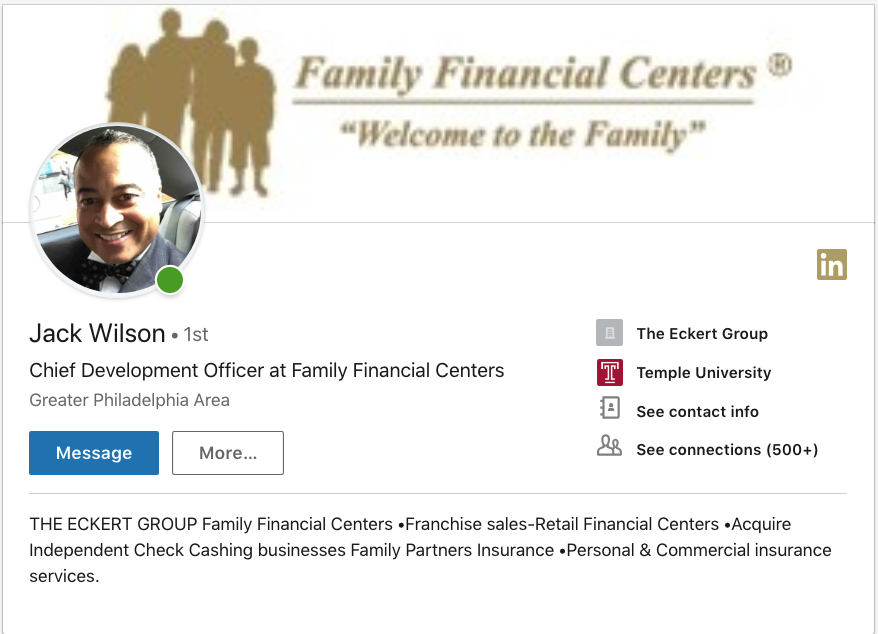 Jack Wilson of Family Financial Centers 
About Our Sponsor --

The Capital Area Franchise Association and the Women's Franchise Network are Sponsoring a Dress for Success event on Tuesday, September, 18th, at The Tower Club, Tysons, Virginia.
The Women's Franchise Network (WFN) of the Washington, DC, Northern VA and Baltimore, MD area is part of a number of local networks formed across the country.
"The mission of Dress for Success is to empower women to achieve economic independence by providing a network of support, professional attire and the development tools to help women thrive in work and in life."
The WFN will be promoting a Dress For Success (DFS) initiative during this meeting.

Dress for Success is an initiative that helps women enter the workplace by accepting donations of professional women's attire that is clean, ready-to-wear, new or nearly new, in season, and on hangers.
If you wish to participate, simply bring your donations to the CAFA Sept 18 event. Items such as interview appropriate suits, blazers, skirts, pants, dresses and blouses are needed.

 Warren Lee Lewis Moderator
Time: Tuesday,  Sept 18th from 11:45 - 2pm
The Tower Club in Tysons Corner VA 
8000 Towers Crescent Drive
Registration 11:45 - 12:15 - Lunch 12:15 - 12:45 - RoundTable 12:45-2:00
When & Where

The Tower Club in Tysons Corner VA
8000 Towers Crescent Drive
#1700
Vienna, VA 22182


Tuesday, September 18, 2018 from 11:45 AM to 2:00 PM (EDT)
Add to my calendar
Organizer
The Capital Area Franchise Association is a dynamic group of franchise professionals in the greater Washington DC metropolitan area who continuously strive to establish and share "best practices" in franchising, and to broaden their understanding of the franchise industry through education and networking.
President: Joe Caruso
Tel: 443.502.2636
Mobile: 502.396.9204
Email: joe@franchise-info.ca
Website: http://www.franchise-info.ca/capital_area_franchise_association/
Address: 433 Timonium Court Havre de Grace, Maryland 21078