What's New in Exposure Therapy? Theory, Application, and Practice.: February 29, 2020

Saturday, February 29, 2020 at 9:00 AM (PST)
Event Details
What's New in Exposure Therapy?  Theory, Application, and Practice.
February 29, 2020 
Exposure is one of most the effective treatments for anxiety, trauma, and obsessive compulsive and related disorders (e.g., OCD, PTSD, panic disorder). A transdiagnostic intervention, exposure involves the repeated and systematic engagement with avoided stimuli that cause anxiety. Unfortunately, exposure remains underutilized by clinicians (e.g., Scherr, Herbert, & Forman, 2015), mostly due to misunderstandings of how exposure works and perceived difficulty of using it with clients. This half-day workshop will address these gaps by drawing from research on enhancing clinician understanding of and ways to overcome barriers to delivering exposure therapy (Farrell et al., 2016). Using didactics, role-play, and experiential exercises, participants will learn flexible application of exposure for a variety of clinical targets.
Knowing theories underlying effective exposure is helpful in designing exposure-based treatment plans and maximizing effectiveness. The first half of the workshop will focus on the classical and operant conditioning roots of exposure. Participants will learn about and practice different types of exposure interventions (e.g., in vivo; interoceptive; imaginal). Myths and misunderstandings of exposure therapy will also be discussed.
The second half of the workshop focuses on newer theoretical models and an overview of research that supports different models of exposure. We will begin with the most common model, habituation or emotional processing theory, which focuses on symptom reduction and is used in treatment protocols such as prolonged exposure for PTSD. Next, participants will learn about newer models of exposure that recommend other markers of behavior change instead of habituation: (a.) acceptance and commitment therapy (ACT); (b) and inhibitory learning theory (ILT; Craske et al., 2014). Participants will explore the strengths and weaknesses of these 3 models, and how to integrate and apply newer exposure research in their clinical work.
Clinicians new to exposure will develop a foundational understanding of exposure, and more seasoned clinicians may update their knowledge of newer models of exposure.

---
AUDIENCE
The audience is aimed at both clinicians who are new to exposure work, as well as experienced clinicians interested in ACT and inhibitory learning approaches to exposure.
*** Please note that this workshop is only open to health professionals and students enrolled in a graduate-level health or mental health program. This is an experiential workshop in which attendees will be asked to practice various therapeutic interventions. Thus, some previous training as a health professional or counselor is necessary for effective participation. In addition, as we do provide clinical case examples as part of the learning material, we need to make sure that all attendees have a similar understanding of and obligation to uphold HIPAA and other related laws around patient confidentiality. Therefore, unfortunately, we cannot open this workshop up to members of the public or professionals in non-mental health professions. If you have any questions or concerns about this, please contact us to discuss it.
---
INSTRUCTIONAL LEVEL
Introductory to intermediate
---
REGISTRATION
Registration is online. The workshop will serve coffee and tea at the start of the workshop.
We try to keep the tuition low so everyone who wants to can attend. Let us know if being able to pay the fee serves as a barrier to your attendance.
Scholarships: We reserve a number of scholarships for potential attendees who could not otherwise afford to come. We particularly prioritize those who work with underserved populations such as people of color, sexual and gender minortiy clients, people with disabilities, or other underserved or stigmatized populations. 
---
SCHEDULE 
8:30am - Registration begins (those who have purchased a CE certificate ticket need to sign in)
9:00am - Workshop begins
10:30am - 15 minute break
10:45am - Workshop resumes
12:15pm - Workshop ends (those who have purchased a CE certificate ticket need to sign out)
---
CE CREDITS
3 CE credits (with the purchase of Professionals with CE Certificate ticket, completion of the Learning Activity Evaluation, and attendance of the entire workshop--make sure to sign in and out)
---
LEARNING OBJECTIVES
Design exposure exercises grounded in theory.

Develop treatment plans that include exposure.

Describe similarities and differences between 3 models of exposure (EPT; ACT; ILT).
---
ABOUT THE PRESENTERS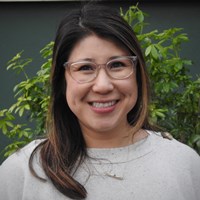 Joanne Chan, PsyD: Dr. Joanne Chan is a staff psychologist at Portland Psychotherapy specializing in the treatment of anxiety and obsessive-compulsive and related disorders (OC). As anxiety clinic faculty, she provides training in evidence-based approaches for treating anxiety and OC-related disorders to postdoctoral fellows and practicum students. She also conducts clinical research on the effectiveness of various evidence-based approaches for hoarding disorder. Prior to joining the staff at Portland Psychotherapy, Dr. Chan successfully ran her own private practice in the San Francisco Bay Area for 8 years. While in the Bay Area, Dr. Chan provided training on exposure therapy for OCD, CBT for hoarding disorder, and was adjunct faculty at the University of San Francisco, where she taught courses on behavior therapy to graduate students in the MFT program. She is a graduate of the PGSP-Stanford PsyD Consortium and has received clinical training at Pacific University, Kaiser Medical Center, Stanford University, UCSF, and the Palo Alto VA.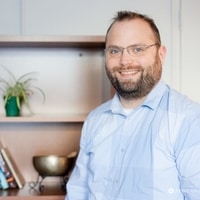 Brian Pilecki, PhD: Dr. Brian Pilecki is a clinical psychologist at the Portland Psychotherapy that specializes in the treatment of anxiety disorders (OCD, generalized anxiety, social anxiety, panic disorder), trauma and PTSD, and matters related to the use of psychedelics. Brian completed his doctorate at Fordham University in Bronx, NY and completed his pre-doctoral internship at the Weill-Cornell Medical center at New York Presbyterian Hospital. He completed a post-doctoral fellowship at The Warren Alpert Medical School of Brown University and practices from an orientation based in Acceptance and Commitment Therapy (ACT). Brian also has extensive experience in the areas of mindfulness and meditation, and incorporates them into his therapy with clients. He is an active researcher and has published on topics such as anxiety disorders, mindfulness, and the relationship between theory and practice in psychotherapy. Brian has also held numerous leadership positions, including his current service as a committee chairperson for the Association for Contextual and Behavioral Science. At Portland Psychotherapy, Brian is also involved in research in his specialty areas.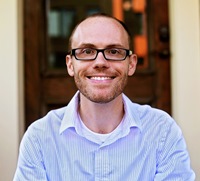 Brian Thompson, PhD: Dr. Brian Thompson is a licensed psychologist and anxiety clinic faculty at Portland Psychotherapy. Brian completed his doctorate at the University of Montana, his pre-doctoral internship at the Portland VA Medical Center, and a post-doctoral fellowship focused on acceptance and commitment therapy under the supervision of Jason Luoma, PhD, (e.g., Learning ACT) and Jenna Lejeune, PhD. Passionate about evidence-based treatment, he specializes in working with anxiety and obsessive-compulsive (OC) and related disorders. In addition to working full-time as a clinician, Brian has published research on Third Wave approaches to anxiety and OC-related disorders, organized and contributed to professional trainings (e.g., workshops, symposia, panel discussion) on related topics, and offers consultation to professionals on integrating ACT and newer models of exposure in clinical work. He has held leadership position, most recently as Past-President for the Oregon Chapter of the Association for Contextual Behavioral Science, and he was a consultant and therapist for a telehealth program focused on health anxiety through Regence. Brian is a lapsed blogger.

---
WORKSHOP LOCATION
Muir Hall
5441 SE Belmont St
Portland, OR 97215
---
SPONSORED BY: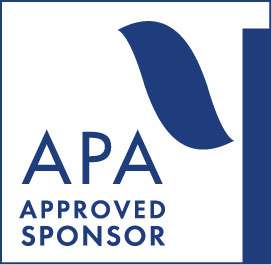 Portland Psychotherapy is approved by the American Psychological Association (APA) to sponsor continuing education for psychologists. Portland Psychotherapy maintains responsibility for all programs and content. 
Refund/cancellation policy:
We charge a $15 administration fee for cancellations made more than one week before the training event. For cancellations within one week of the training event, we will refund 50% of the tuition. Alternately, participants may elect to apply 100% of their tuition to a future training event. No refunds will be given after training events.
Special Accommodations :
Please contact us if you need accommodations to enable you to fully participate in the workshop. We will work with you and do our best to find a way to ensure your participation.
Save This Event
When & Where

TaborSpace
Muir Hall
5441 SE Belmont St
Portland, OR 97215


Saturday, February 29, 2020 at 9:00 AM (PST)
Add to my calendar
Organizer
Classes and workshops for professional training at Portland Psychotherapy Clinic, Research, & Training Center