What's New 2014

Friday, February 14, 2014 from 8:00 AM to 3:30 PM
Event Details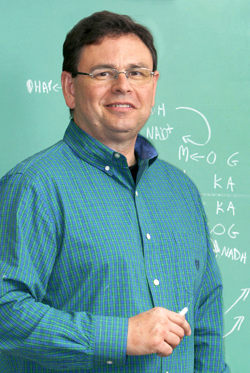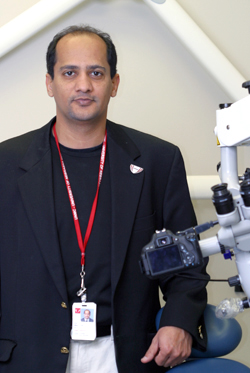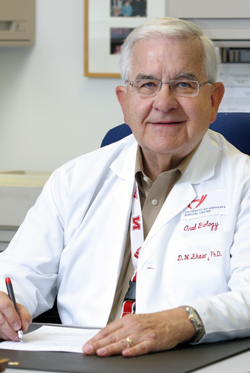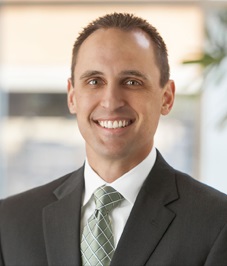 Pain: Diagnosis, Management and Treatment
Course Descriptions:
An overview of pain physiology, pharmacological management of pain and differential diagnosis of pulpal-related and sinus-related pain will be discussed. Common symptoms of acute sinusitis, include facial pain and pressure, will be compared and differentiated from pain originating in teeth. With the ever-increasing direct marketing of analgesic medications, patients are more knowledgeable of the therapeutic options available to manage postprocedural pain. Today's dental professionals must remain current on their understanding of the mechanism of action, potential side effects and clinical efficacy of the more frequently prescribed analgesics in order to address patient concerns and make appropriate evidence-based therapeutic decisions. The purpose of this program is to update dental professionals on the pharmacology of the oral analgesics commonly employed to manage postprocedural dental pain.
Course Objectives:
After the course, participants will understand
v  Physiological pathways of pain
v  Oral analgesics-useful pharmacology for dental providers
v  Better informed on the mechanism of actions of the analgesics medications commonly used in clinical dentistry
v  Able to discuss therapeutic options for managing postprocedural dental pain using evidence-based decision making
v  Able to have a better understanding of the advantages and disadvantages associated with the most commonly prescribed oral analgesics in dentistry
v  Able to choose the most current, effective oral analgesic regimen for patients with postprocedural dental pain
v  Differentiation of pulpal and facial pain
v  What's new in evidence-based endodontic treatment options for emergency relief of pulpal-and periapical-related pain
Dr. Larry Crouch is an Associate Professor in the Department of Oral Biology at the University of Nebraska Medical Center College of Dentistry. Dr. Crouch received his Bachelor of Science in Biology from the University of Nebraska, and his Masters in Medical Sciences from UNMC. He then went on to get his Ph.D. in Physiology from Louisiana State University and two Postdoc degrees: Pathology/Experimental Toxicology from Parke-Davis/Werner-Lambert and Immunopathology from the University of Michigan Medical School. Dr. Crouch has research interests in neuroendocrine modulation of inflammatory processes, stress-induced immunosuppression, and molecular regulation of estrogen deficient (post-menopausal) bone loss.
Dr. Fahd Alsalleeh is an Assistant Professor in the Department of Surgical Specialties at the University of Nebraska Medical Center College of Dentistry. Dr. Alsalleeh received his Bachelor Degree in Dentistry from King Saud University and his Masters in Oral Biology from the Lincoln University of Nebraska Medical Center College of Dentistry as well as his Ph.D. Dr. Alsalleeh has research interests in Candida Albicans infections biofilm formation & immunomodulation and host response during fungal infections.
Dr. David Shaw is the Professor and Chairman of the Department of Oral Biology at the University of Nebraska Medical Center College of Dentistry. Dr. Shaw received his Bachelor of Science in Chemistry from the University of Nebraska as well as his Masters in Physiology. He went to the University of the Pacific and earned his PHD in Physiology/Pharmacology. Dr. Shaw has research interests in pharmacologic response to dental medicaments.
Dr. Sam Pate is an active clinician. His practice includes all phases of ear, nose, and throat medicine. Dr. Pate is Board Certified, AOAA, and also an AAO-HNS member. A 2006 graduate of the University of Nebraska Medical Center, prior to working at UNMC, Dr. Pate practiced medicine for two years at St. Joseph's Mercy Medical Center in Hot Springs, Arkansas.
General Information
Registration will close 2 days prior to ALL course dates. Registration will not be processed until payment is received by Eventbrite.  After the registration deadline, please contact the CE office to see if space is available  (402-472-2611).
We reserve the right to limit the number of participants and to cancel any course. Confirmation letters are generally sent two weeks prior to the course. If registration and payment were sent at least two weeks prior to the course and no confirmation letter is received, please contact Connie Whitson at 402-472-2611 to verify that your registration.
CANCELLATIONS:                                              
Participants cancelling their registrations will receive a refund minus a $25 processing fee.  Notice of cancellation must be made prior to the course.
NO REFUNDS  WILL  BE  MADE  AFTER THE  COURSE BEGINS.
LOCATIONS:                                                    
Quarry Oaks Golf Club is located at 16600 Quarry Oaks Drive, Ashland, NE.  The College of Dentistry and East Campus Union are located at 40th and Holdrege Streets on UNL East Campus. Mary Riepma Ross Theater is located at 313 N 13th St. in Lincoln.  UNMC West Division Dental Hygiene Program Site, 955 East Country Club Road Gering, NE.
PARKING:                                                       
Parking is only complimentary  for courses held on East Campus.
QUESTIONS:
UNMC College of Dentistry Continuing Education Phone: 402-472-2611 E-mail: codce@unmc.edu Contact:  Connie Whitson For additional information on courses and speakers please visit www.unmc.edu/dentistry.
RECOGNITION:
The University of Nebraska Medical Center College of Dentistry Office of Continuing Education is an ADA CERP Recognized Provider.
ADA CERP is a service of the American Dental Association to assist dental professionals in identifying quality providers of continuing dental education. ADA CERP does not approve or endorse individual courses or instructors, nor does it imply acceptance of credit hours by boards of dentistry.
Concerns or complaints about a CE provider may be directed to the provider or to ADA CERP at www.ada.org/cerp
The College is a member of the American Dental Education Association and the Association for Continuing Dental Education.  Academy of General Dentistry credit is available.
The University of Nebraska Medical Center College of Dentistry Office of Continuing Education designates this activity for 6 continuing education credits.
When & Where

East Campus Union
Holdrege Street
Lincoln, NE 68503


Friday, February 14, 2014 from 8:00 AM to 3:30 PM
Add to my calendar
Organizer
University of Nebraska Medical Center College of Dentistry