Description
Metro is pleased to partner with Fresno Housing Authority and Fresno EOC to host an exceptional event on June 22 with Dr. Stephen Pimpare– author of A People's History of Poverty in America.
We invite you to engage in the Question: "What's keeping us from reducing poverty in Fresno?"
Before attending, we highly recommend you view Dr. Pimpare's YouTube Video: 13 Lessons about Poverty at https://www.youtube.com/watch?v=15-DE4i30m8.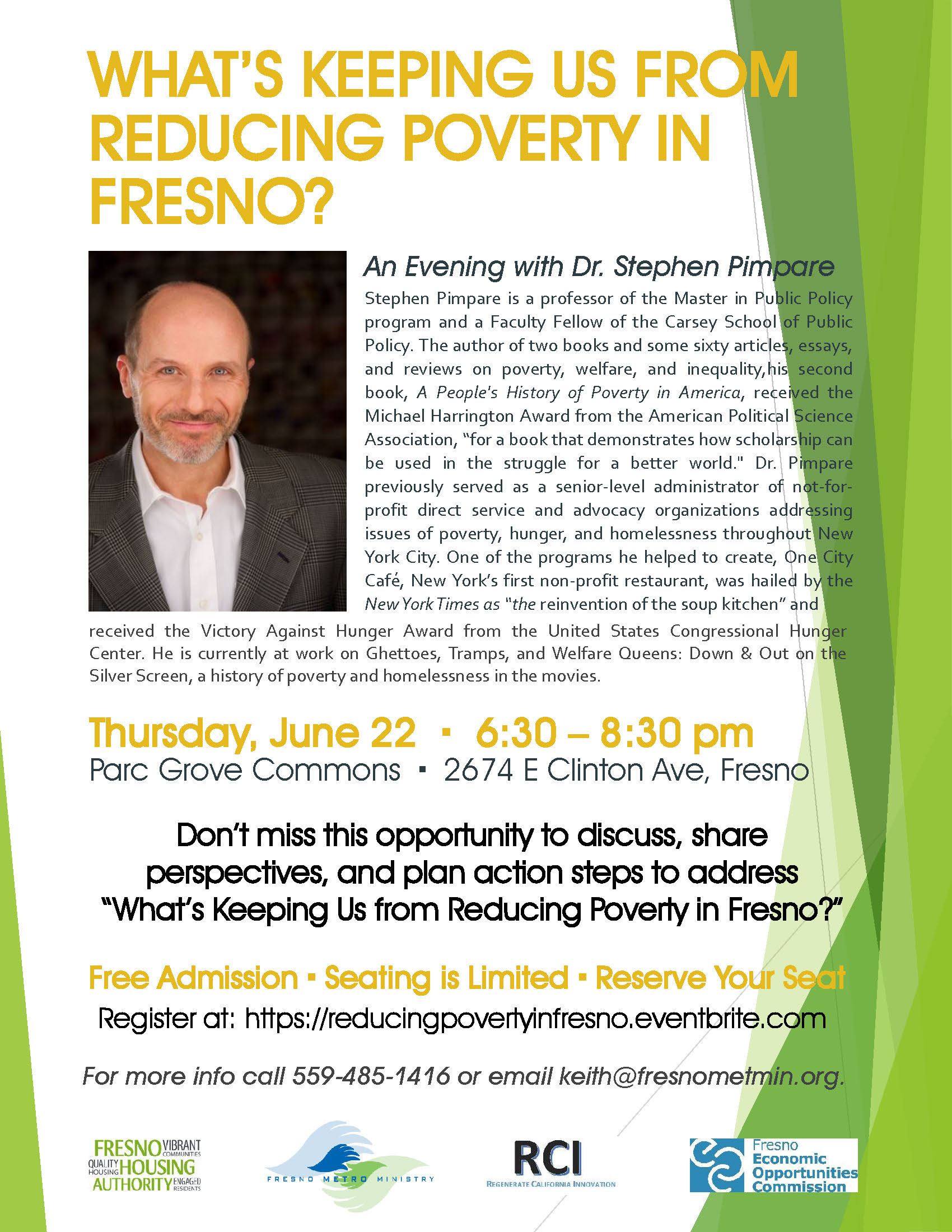 Organizer of What's Keeping Us from Reducing Poverty in Fresno?