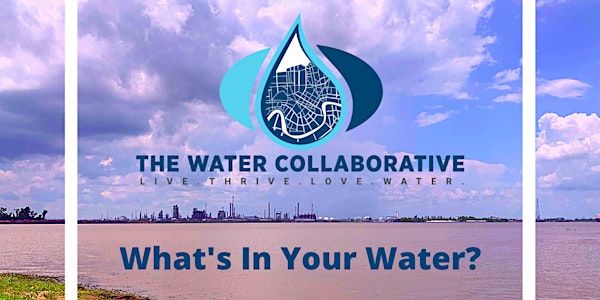 What's In Your Water: A Water Collaborative Community Meeting
Join us to discuss water contamination in Southeastern Louisiana -- is it impacting your water, your health, and your community?
About this event
This summer, the Water Collaborative of Greater New Orleans tested the Mississippi River for chemicals that may be affecting your water, your community, and your environment.
We particularly looked at PFAS, a set of "forever chemicals" that build up in the environment and your bloodstream. PFAS are found in many household products, are used widely by industries, and contaminate drinking water systems across the nation.
Join us to learn what we've found in Southeastern Louisiana and what we can do about it.
------------------------------------------------------------------------
Topic: What's In Your Water: A Water Collaborative Community Meeting
Time: Aug 24, 2022 05:30 PM Central Time (US and Canada)
Join Zoom Meeting
https://us02web.zoom.us/j/86597781260
Find your local number: https://us02web.zoom.us/u/kcl3pcrhw7