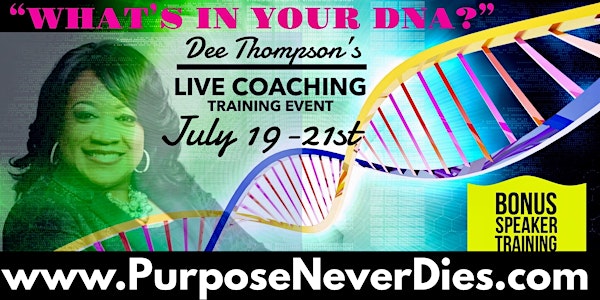 "What's in your DNA?" Live Coaching + Bonus Speaker Training Class
Location
Fort Lauderdale
Fort Lauderdale, FL
Refund policy
Refunds up to 30 days before event
Description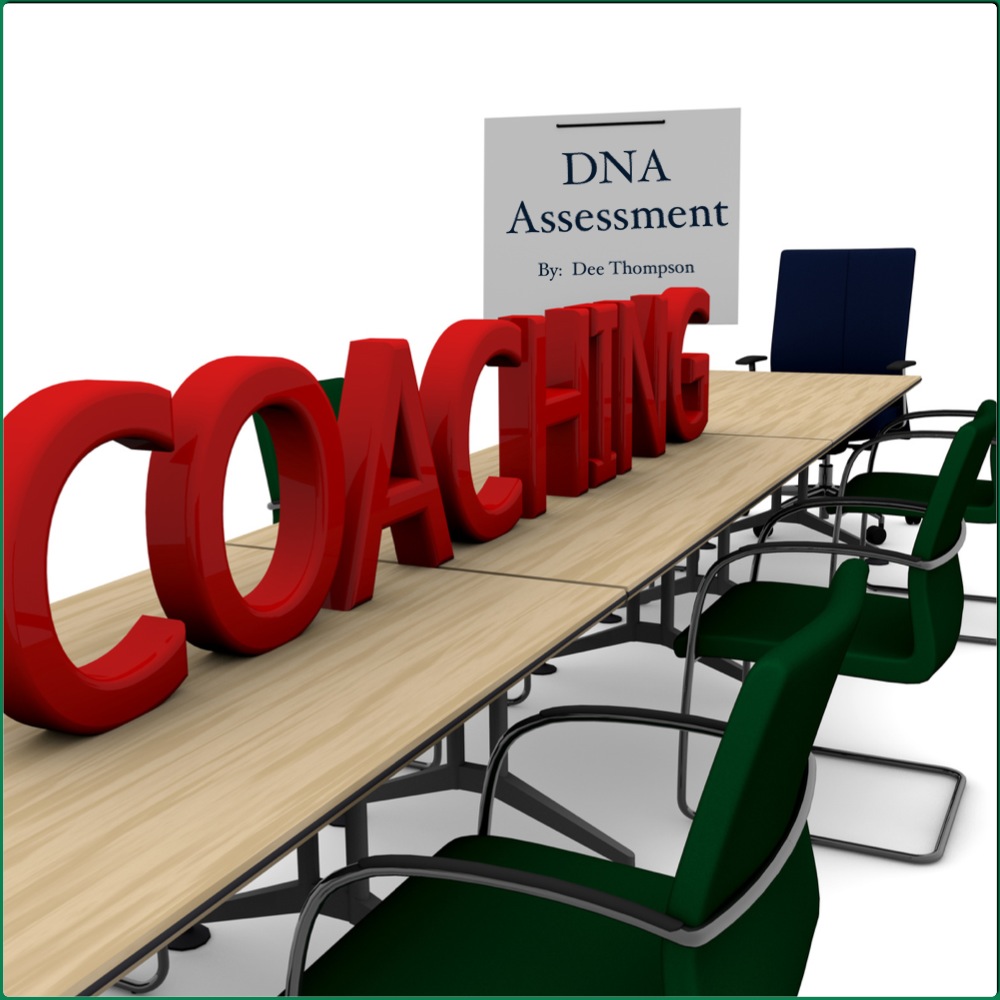 BACK BY POPULAR DEMAND!!!!
Dee has been blessed to SPEAK and KEYNOTE on Major Platforms, HOST the Barack Obama Lifetime Achievement Ceremony, and has shared the stage with Mr. Les Brown, and many accomplished speakers.
Dee through her Trademarked Project Purpose Never Dies™, she will be sharing how to use what you have on the inside (DNA), to create value in your life, and the lives of others, so Coaches, Mentors, Trainers, Business Owners, and Individuals serious about Defining your Purpose with Clarity and Direction, and Unveiling the Gifts & Talents that are distinctly a part of your DNA, then this workshop is for you! I will share in 3-Day small private group settings, key principles that I've taught for 15+ years that will unequivocally transform your life.
On Day 1 you will walk away equipped with the knowledge of who you are, where you are, and the direction you're headed according to your Purpose and DNA Assessments.
You will acquire the skill-sets necessary to catapult your business, group, passion, or ministry to the next level, and begin to establish your presence in the marketplace. By understanding and employing your distinct DNA traits, you will be able to move into a level of mastery, by allowing us to design a program that suits you as an individual.
This Class in limited to 20 serious-minded individuals only due to my up close & personal style of interactive instruction. There will be no more than 20, in order to spend the time necessary with each individual.
Day-2 is designed for Learning at a much faster pace, including Building Networks, Developing Markets tailored to your brand, Social Media, and more.
Day-3 Will include an on Stage Presentation/Purpose Talk, and Speaker Training Session. (Only $199.00 Speaker Training).
*Class fees are pre-paid only for all 3 days (already discounted) includes materials/handouts and snacks. *******This 3-Day Training Class will not be repeated at this price******
TO REQUEST FURTHER INFORMATION: Call 954.281.9670, or visit www.deethompsonspeaks.com www.purposeneverdies.com Email: info@deethompsonspeaks.com