Description
The Conversation Project brings Oregonians together to talk—across differences, beliefs, and
backgrounds—about important issues and ideas. Cascadia Behavioral Healthcare will be hosting a free conversation event:
What's in a Label?
Thinking about Diversity and Racial Categories
with Ann Su
Friday, March 24, 2017
Concordia University - George R. White Library and Learning Center
Rm # GRW 314
2811 NE Holman St. - Portland, OR 97211
9:00 AM to 11:00 AM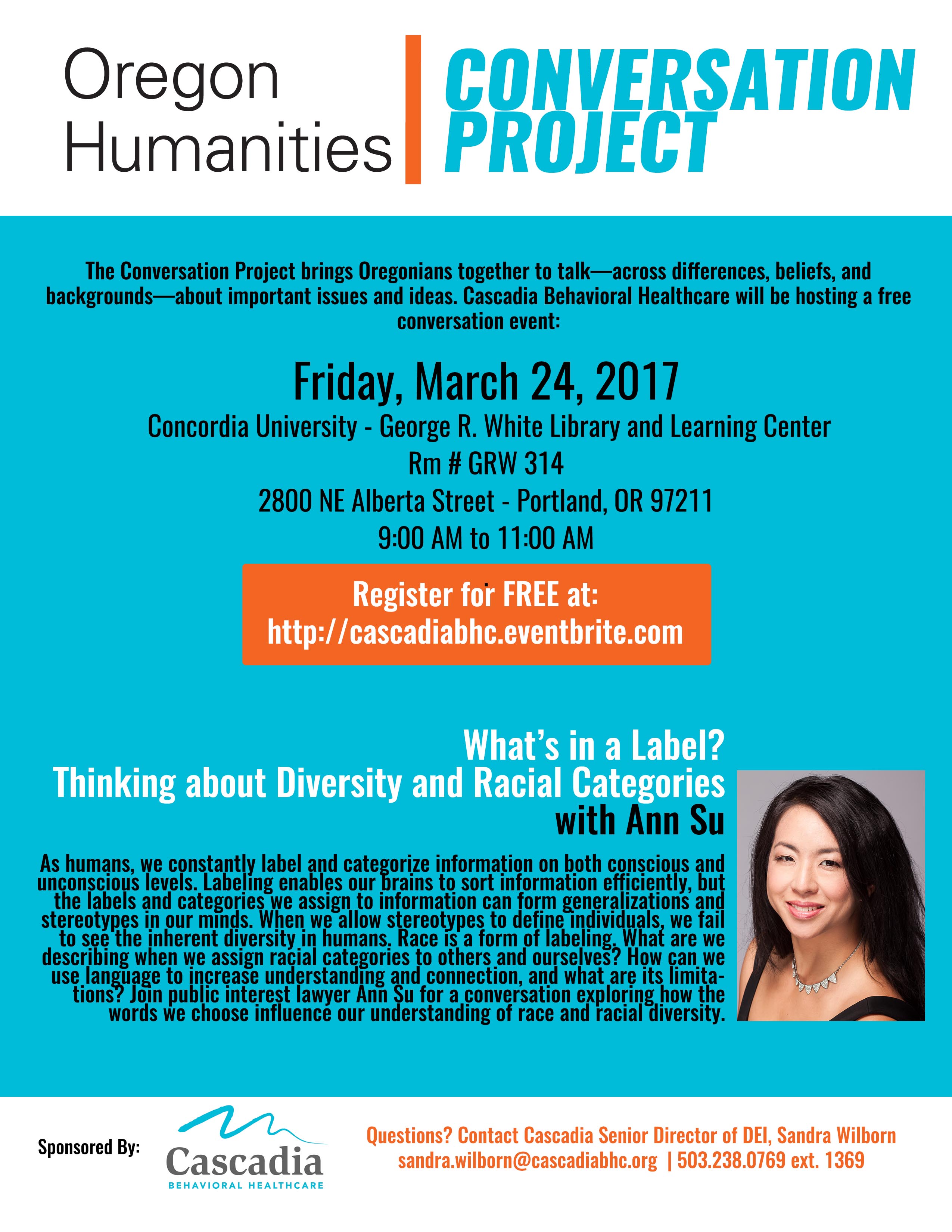 As humans, we constantly label and categorize information on both conscious and unconscious levels. Labeling enables our brains to sort information efficiently, but the labels and categories we assign to information can form generalizations and stereotypes in our minds. When we allow stereotypes to define individuals, we fail to see the inherent diversity in humans. Race is a form of labeling. What are we describing when we assign racial categories to others and ourselves? How can we use language to increase understanding and connection, and what are its limitations? Join public interest lawyer Ann Su for a conversation exploring how the words we choose influence our understanding of race and racial diversity.
Date and Time
Location
Concordia University - George R. White Library and Learning Center
Rm # GRW 314
2800 NE Alberta Street
Portland, OR 97211