Oregon's Community Solar Program is entering a new phase of growth. Join Solar Oregon on Nov 16th to learn about important updates.
About this event
Oregon's community solar program launched in 2020. It allows any customer of our largest utility companies to subscribe to receive the energy produced from part of a communal solar system installed somewhere else on the grid. In concept, this increases access to solar energy for renters and homeowners who otherwise may be prevented from going solar because of physical or financial barriers.
With over 30 such solar systems in development or completed so far across the state, the program is now entering its second phase. On September 21st, the Oregon Public Utility Commission approved new rules that many community solar supporters encouraged as needed improvements to the program. Join us on Tuesday, November 16th for Solar Oregon's special panel discussion webinar to learn about what these changes are and what promise they may hold for our state's growing community solar program. We are joined by three esteemed experts:
Ryan Cook, Community Solar Program Manager at Energy Trust of Oregon - Ryan Cook is a Program Manager at Energy Trust of Oregon. As part of the third-party Program Administration team, Energy Trust supports the Oregon Public Utility Commission in implementing the Oregon Community Solar Program. Ryan works with solar developers, community groups, and others to progress through the development process and create solar projects that serve their communities.
Sherrie Villmark, Program Director at Community Energy Project - Community Energy Project (CEP) is the Low-Income Facilitator for the Oregon Community Solar Program, and has an extensive background in serving low income and frontline communities. Sherrie is the lead representative for CEP in the Program Administration team, with a focus on all things low-income: program design and delivery; policy recommendations; outreach, recruitment; and education for Community Based Organizations, project managers, and participants.
Ray Sanchez-Pescador, PhD, President at Solarize Rogue - Ray was a scientist and project manager in the Biotechnology and BioPharma industry until he retired in 2010. In 2016 he became the team leader for the development of the Talent Clean Energy Action Plan (CEAP) working with a group of volunteers. The City of Talent incorporated the elements of the CEAP to their 20-year Comprehensive plan in November 2019. Ray started Solarize Rogue in 2017 to assist Talent and the Rogue Valley transition to clean, renewable energy by helping organizations, businesses and residents figure out financially viable alternatives that allow them to access solar energy. Solarize Rogue launched the first participant-owned Community Solar project, which is reaching completion and is expected to go live before the end of 2021. Under his leadership, Solarize Rogue is looking to use their recently acquired experience to spearhead additional Community Solar projects in PAC territory.
This free educational event is made possible by generous support from the Energy Trust of Oregon. Thank you!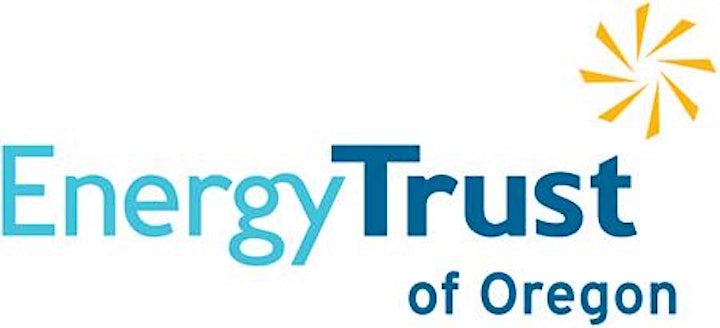 Organizer of What's Happening with Community Solar?