What's Good About The Good News? Rethinking Evangelism
Description
Focused on the Sarasota Statement (2017), this retreat and workshop for pastors and elders will provide an opportunity to re-think evangelism in a post-Christian world. From dinner on Friday night through lunch on Saturday we will delve deeply into not just how-to-bring-in-new-members, but why we make the effort to enlarge our circle of faith.
Schedule:
Friday Sept 28
Dinner: 5:30 pm
Worship: 6:30 pm
Evening Discussion: 7:15 pm, The Sarasota Statement as an Evangelical Document
Saturday Sept 29
Breakfast: 8:00 am
Worship: 9:00 am
Presentation: 9:45 am, A History of Evangelism and the Term "Evangelical" in the American Church
Discussion: 11:00 am, The Sarasota Statement, Prophetic Witness, and Intentional Evangelism
Lunch: 12:30 pm
Concluding Session: 1:30 pm, Reclaiming Evangelism as Good News for All
Hosted by the Committee on Congregational Vitality of the Presbytery of the Twin Cities Area, we encourage Teaching and Ruling Elders within the PTCA to attend. Cost is 50.00 dollars per person for PTCA members and members of churches within the PTCA. Scholarships are available by contacting Presbytery office.

It is our pleasure to welcome the Reverend Dr. SanDawna Ashley as facilitator for our discussions.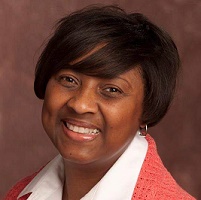 SanDawna is the Executive Presbyter for the Minnesota Valleys Presbytery. Previously, she served as Assistant Stated Clerk, Manager for Call Process Support and Teaching Elders Ministries in the Office of the General Assembly. In her work, she provided training, consultation, coaching, and resources for presbyteries in support of congregations, COMs, call seekers and calling organizations. Ashley also served the PC(USA) as the Associate for Leadership Development, a shared ministry of the Office of the General Assembly and the Presbyterian Mission Agency. As the Associate for Gender and Racial Justice, Rev. Ashley facilitated ministries and programs at all levels of the church that assisted the PC(USA) in becoming an inclusive, diverse, and racially just denomination. Her pastoral service includes serving as senior pastor and solo pastor of congregations in Pennsylvania, Delaware and Illinois. As faculty for the Art of Transitional Ministry, Ashley trains ministers in leading change, coaching vision, and adaptive leadership. SanDawna holds degrees from Pittsburgh Theological Seminary, Doctor of Ministry (DMIN) with a concentration in leadership development and congregational transformation, Johnson C. Smith Theological Seminary, Master of Divinity in the Psychology of Religion and Pastoral Care (MDIV) and Georgia State University, Bachelor of Social Work (BSW). She is married to the Rev. Murphy Ashley, Jr., the mother of Jay, mother-in-law of Rachel and grandmother of Christian and Olivia. The Ashley family is complete with their 4-year-old Keeshond Joy.