A candid discussion highlighting the civil unrest in Trinidad.
About this event
There has been a large amount of violence and sexual trafficking in Trinidad that needs to be highlighted and remedied. Let's discuss solutions as a community. 
Featured panelists:
Rhoda Bharath - A UWI academic and journalist of over 20 years.  
Amanda T. McIntyre - A women's rights activist and designer in T&T who has been active in the civil society sector
Aaron Seaton, Esq. - An attorney licensed in T&T that practices criminal law.
Fareed Ali, Esq.- An attorney who represented some of the suspects in the Andrea Bharratt matter.
Moderated by CAN Board Member, Christopher Foderingham-Garraway, Esq.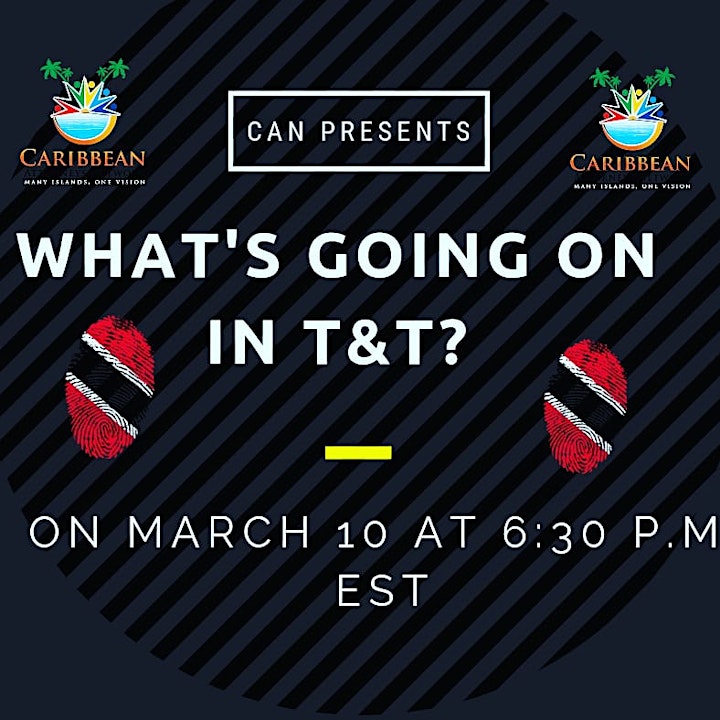 Organizer of What's Going On In Trinidad???