Description
iBLACK:
What's Eating Capitol Hill? Private Restaurant Tour of Capitol Hill
Sunday, October 27, 2013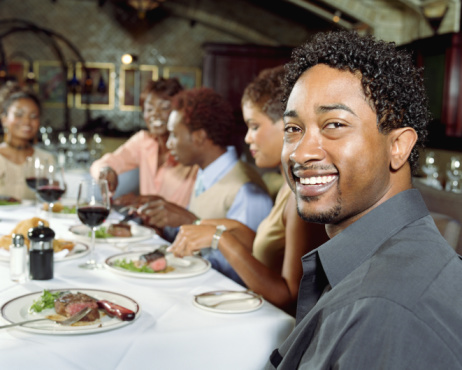 What's Eating Capitol Hill? Private Restaurant Tour of Capitol Hill
Let iBlack take you to the neighborhood John Philip Sousa and J. Edgar Hoover called home. You'll see where Roberta Flack started her career while enjoying a variety of food that follows the culinary history of this diverse Washington DC neighborhood.
Located within earshot of the US Capitol and the Mall, Capitol Hill is one of the earliest, historically diverse, and most beautiful areas in Washington DC.
The area boasts a variety of locally owned shops, boutiques, and restaurants, catering to the variety of residents living within the area.
The restaurants are family run and are a combination of both long standing and newly established within the area. They are reminiscent of the working class history of Capitol Hill and Barracks row.
You will see through the cuisine how the neighborhood has evolved over the years, and gain a better understanding how an area once planned to be the financial center of the district, became the city's largest manufacturing sector.
We will take you on a three hour guided journey through the thriving southeast neighborhood to sample a wide variety of food and drink, from the Navy Yard to Barracks Row, and everything in between.

Your Food Tour may include the following specialties:
18th Century inspired Anglo-Indian Cuisine

Regional American gourmet comfort food

Traditional Salvadorian dishes and beverages

Greek mezze sampler

Traditional naan making demonstration

Hand made dessert from acclaimed Italian restaurant
All dishes are served sitting down, so you can enjoy the ambiance of each restaurant while trying their specialties, and hearing their stories. All dishes served are included in the tour. Seating and special service is provided at all restaurants throughout the tour.
The dishes you will try resemble small meals rather than traditional tastings. We want you to be able to experience the best each restaurant has to offer.
Tour Information
Special Note:
Food tours will take place rain or shine: Tickets are non-refundable but are transferrable.
What is included:
All food and drinks are included in this 3.5 hour long tour
Suggested Attire: Comfortable clothing and shoes
Directions: Meet near Eastern Market (The exact meeting location will be provided upon ticket purchase)