What's Cooking in Real Estate?

Tuesday, August 2, 2011 from 4:00 PM to 9:00 PM (EDT)
Event Details

Join Us on Tuesday, August 2nd for the taping of
What's Cooking in Real Estate?
In the Press:
'What's Cooking in Real Estate' is a unique synergy of high powered
networking and content driven video production. Every month, Real Estate
Celebrities are joined with a live studio audience, which consist of
handpicked industry insiders to discuss specific market trends while
preparing delectible dishes. The goal is to stimulate the Real Estate Industry
by delivering up to date information on an unparalleled platform.
Topic: Bread Winning Entrepreneurs
Featured Speakers:
Robert Knakal, Chairman of Massey Knakal
Anthony Lolli, CEO of Rapid Realty
Kate Shin, President of WEmi:t LLC
Cathy Hobbs, Emmy Award Winning Host/ Interior Designer
Show Production:
Executive producers: Judy Sahagian | Vernon Jones
Produced By Live Open House
Included are: 
3 course lunch, including dessert
Wine and drinks
Live television show taping
Real estate celebrities & industry leaders 
Media/Press 
Networking 
Video Production 
Solid Business Building Opportunities! 
Gift bag 
Details:
The event will be held at Urban Homes
See Map for directions.
Location: Urban Homes | 325 West 16th Street, New York, NY 10011
Date / Time: Tuesday, August 2, 2011, 4:00pm - 9:00pm
Registration: 4:00pm - 5:00 pm
Taping: 5:00pm - 7:30pm 
Networking: 7:30pm - 9:00pm
Registration Information: 
Register above to attend this event.
Early Bird registration: $50
Single registration: $95
Group Registration: $75 (3 or more) 
Video of Recent Events: 
What's Cooking in Real Estate?' Promo Video
Massey Knakal Commercial Real Estate Summit
Rapid Realty Opens in the East Village
Speakers / Cooks:

Above the bar at Kellari, the words "Enter as Strangers, Leave as Friends" are printed on a placecard. A feeling of warmth and hospitality permeates throughout the restaurant; a cozy Midtown gem with wood-beamed cathedral ceilings and walls warmed in sunset hues.
 Preparing the Appetizer: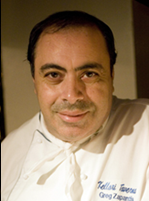 Chef Gregory Zapantis 
Chef Gregory Zapantis, Corporate Executive Chef, Kellari Taverna, NYC
Gregory Zapantis is Corporate Executive Chef and Operating Partner of Kellari Taverna in New York City. Prior to joining the Kellari Group, Chef Zapantis worked at Estiatorio Milos and Trata. He went on to launch Thalassa in Tribeca, where he became well known among fish aficionados. In 2006, Zapantis and partner Stavros Aktipis opened Kellari Taverna. A self-taught chef, Zapantis is very knowledgeable about fish, seasons, textures, fishing boats and even the special techniques used by fishermen throughout different parts of Greece.                       
Preparing Entree: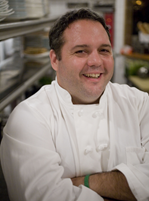 Chef Anthony Acinapura Jr 
                          Executive Chef of Kellari Taverna in Washington, DC.
Anthony J. Acinapura, Jr. is Executive Chef of Kellari Taverna in Washington, DC. Prior to joining Kellari, Chef Acinapura served as Executive Chef for Rocco's and China Grill in New York City. While at Rocco's, Chef Acinapura starred in the reality show "The Restaurant" and was filmed managing all aspects of back of house operations. He has also served Chef de Cuisine at Potenza Trattoria and Special Events Chef at Zola Wine and Kitchen Stir Food Group in Washington, DC; Executive Chef for Blue Ribbon Restaurant in Brooklyn, NY; and Chef de Cuisines at the celebrity-owned Tribecca Grill in New York, NY. Additionally, Chef Acinapura spent four years of cooking under Chef David Bouley at Bouley Restaurant, a four-star French fine-dining establishment. He has travelled extensively throughout Italy and Greece learning about Mediterranean dishes in many coastal village tavernas and trattorias.         
Precious Delectibles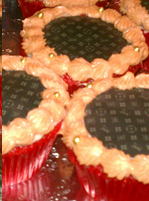 Serena Ogaldez, Owner
Precious Delectibles is a very prestigous and dependable home-based company gracing the taste buds of many celebrities, families and businesses for over 3 years.
As Owner and Pastry Chef of Precious Delectibles I began my expedition into the baking world from my love of satisying my clients tasting experience. I am a mother of two precious children who came up with recipes for delectibles that created an overwhelming response. Beginning with weekend dinners & dessert sales to friends and family triggered a rapid escalation of my customer base.
 My Determination to succeed and to provide my daughters with a fine example is my mantra for consistent hard work. My love and dedication for providing an equisitelty tasting product has put Precious Delectibles on the trail to a "Baking Success"
                                Preparing the Appetizer:                                  
Robert A. Knakal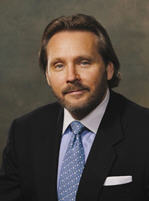 Chairman, Massey Knakal Realty Services 

Mr. Knakal is the Chairman and Founding Partner of Massey Knakal Realty Services. He is a graduate of the Wharton School of Business at the University of Pennsylvania. To date, Mr. Knakal has brokered the sale of over 1,100 properties in his career having a market value in excess of $6.8 billion. Mr. Knakal writes a nationally renowned blog called StreetWise and also writes a weekly article on the NYC Real Estate Market called Concrete Thoughts for The Commercial Observer.
Serving the Drink:
Anthony Lolli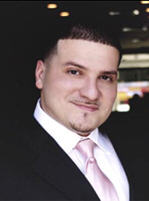 A Dream Realized
Anthony Lolli is the Founder and CEO of Rapid Realty, one of the fastest-growing real estate companies in New York. He's also an investor who owns several multi-family properties and he has a background construction and development.
Anthony rose from humble beginnings in Brooklyn to become a leader in both real estate and the world of franchising. From a single office in South Park Slope, Anthony led Rapid Realty through more than 14,000 rental transactions in three years before deciding to start franchising. Rapid Realty exploded from two offices to forty-six in just nineteen months. Today, Rapid is home to more than 700 agents working in all five boroughs, Long Island, and New Jersey.
Anthony avoided the spotlight while he oversaw this incredible expansion. Now, though, he's taking center stage, sharing the secrets of his success and advising entrepreneurs from the real estate industry and beyond on his new site, AnthonyLolli.com
Preparing Entree: 
Kate Shin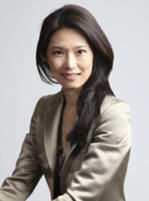 Kate Shin is President of WEmi:t LLC, a New York-based real estate company that develops and invests in high-end boutique residential properties, including 170 East 80th Street in Manhattan, a 19th century townhouse reborn as a modern mansion. The company's name stands for "Where West Meets East," paying homage to two cultures that have enriched Ms. Shin's personal and professional life – West and East – representing the time she has lived and worked in both New York and Korea.
Shin has extensive real estate investment and development experience, with expertise inmanaging projects that require high quality design and rigorous asset management skills. For more than 13 years, she managed real estate investments in global markets through investment banks and consulting firms. Today, she is focused on raising capital in Asia to invest in U.S. real estate.
 Preparing Dessert:
                                                   Cathy Hobbs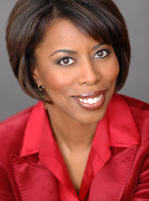 ASID, LEED AP, Certified Staging Professional                     
As many people know I am an ASID, NCIDQ Certified Interior Designer, that said let me make it clear that interior design is very different from staging. Interior Design is about living in a space and to become a professional interior designer requires years of education and experience. Home staging is about real estate and is in its essence about marketing. To cut to the chase, it is about presentation and creating an enticing atmosphere so that potential buyers can envision themselves living in a space. Staging isn't about custom furniture and personal colors it is about showcasing and styling a property so that it sells for the largest amount of money in the shortest amount of time.
Sponsorship:
Sponsorship opportunities include the following benefits. Contact Judy for more information.
Product Placement on The Show
Logo / link on web / email promotions
Video Marketing 
Company Branding 
Inclusion in the What's Cooking Goody Bag
Title Sponsorship
Partner Sponsors:



Video Sponsors



Event Sponsors: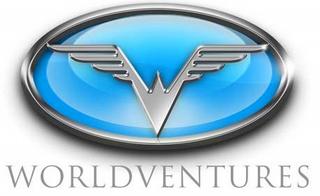 Media Sponsors:





When & Where

Urban Homes
325 West 16th Street
New York, NY 10011


Tuesday, August 2, 2011 from 4:00 PM to 9:00 PM (EDT)
Add to my calendar
What's Cooking in Real Estate?
Please log in or sign up
In order to purchase these tickets in installments, you'll need an Eventbrite account. Log in or sign up for a free account to continue.