About this Event

The Inquirer Solutions Group Presents: What's Brewing in Social Media?
Whether you are just starting a business, looking to revitalize your digital presence or you are just interested in social media, this networking event is for you!
"What's Brewing in Social Media?" is a free networking breakfast where you will learn from experienced digital marketing experts what is currently happening in social media and how to use social platforms to boost business.
While you enjoy breakfast, we will have our experts explain how to successfully drive social media campaigns. You will learn best practices when it comes to creating content that connects, brand-building strategies, key campaign drivers, and how to use data to effectively measure ROI.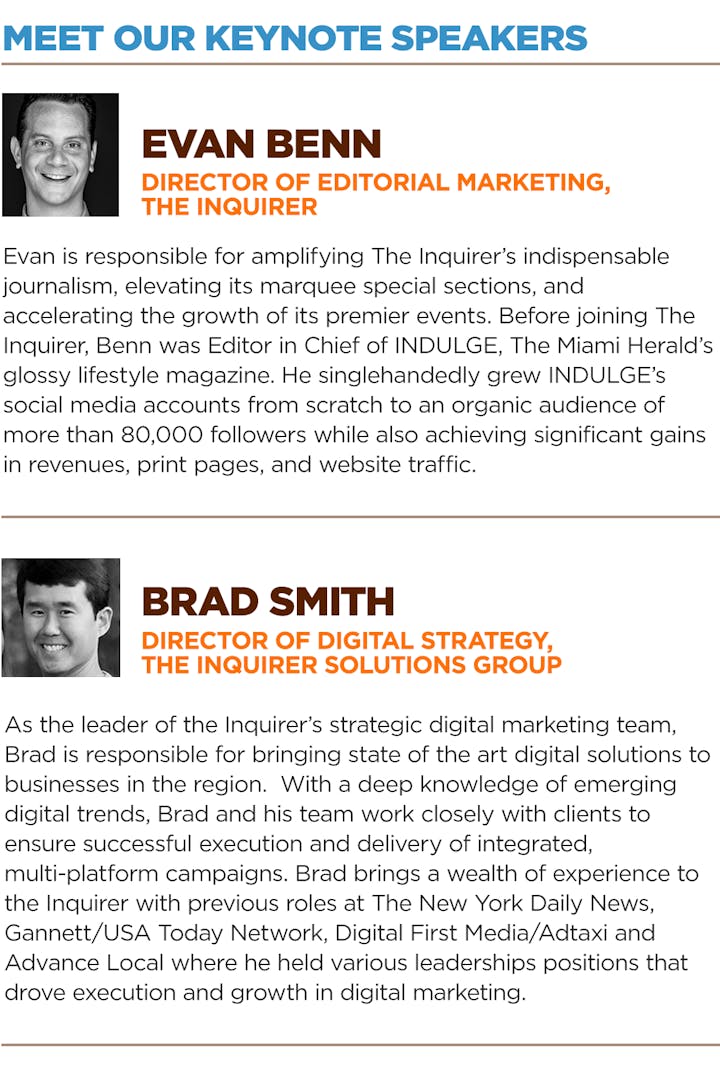 We look forward to discussing business over breakfast with you on May 22nd!
Don't forget to follow us on social media for our other events and more information from The Inquirer Solutions Group!
instagram @inquirersolutionsgroup
facebook.com/inquirersolutionsgroup
linkedin.com/showcase/theinquirersolutionsgroup