Event Information
Location
Pachamama Coffee Cooperative
919 20th St
Sacramento, CA 95811
Description
A celebration of local music, beer, coffee, food and community!
Kicking off the first "What's Brewin'!" event to highlight what's brewin' and groovin' in Sactown! This event will feature Pachamama Coffee, Ruhstaller Beer, food from local food truck Cali Love, and music by local bands The Golden Cadillacs and White Elephant!
WHEN:
Friday, February 19th, 2016
6:30pm to 10:00pm
WHERE:
Pachamama Coffee Cooperative
919 20th St., Sacramento, CA 95811
WHY:
Aside from good beer, good coffee, good music, and good food?!?
Proceeds benefit Pachamama's organic coffee farmers & their families that, for generations, have worked the rich coffee fields of Africa and Latin America and now, for the first time, have the opportunity to bring their coffee directly to their customers.
Proceeds will also benefit Concerts 4 Charity whose mission is to support a vibrant independent music and arts community in Sacramento
ADMISSION:
$5 per person. Proceeds will benefit organic coffee farmer's and their families.
BREWS:
The Pachamama Coffee Cooperative of Small-Scale Coffee Producers is a unique global cooperative that is wholly-owned and controlled by small-scale coffee farmers around the world.

We Grow Beer! Rushtaller beer is made with California hops and barley, grown by farmers we know and trust like Dave & Dia Utterback of the historic Signorotti Hop Ranch in Sloughhouse.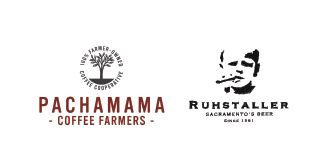 LIVE MUSIC:
Consistent as the golden sun in the rolling hills which tie them, The Golden Cadillacs bring a captivating show, constantly tuning their psych-country, roots-infused songwriting with an effortless charm.
White Elephant describes its sound as being a fusion of rock/pop/soul and reggae/dub music. Their passionate, energetic vibe reaches music lovers of all ages and creates a feel-good atmosphere that people easily relate to-it is everything you would expect and more than you could have hoped for.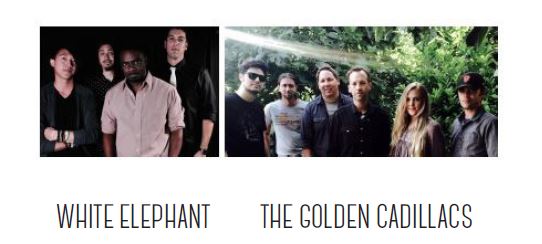 FOOD:
The Cali Love Food Truck serves New American Street Food made with the freshest ingredients and a California twist! Bringing delicious gourmet sandwiches; featuring Sacramento's Best Rueben!

Limited Tickets for this event available, get yours ASAP!!!
*As this event is a benefit, no refunds will be given.
Date and time
Location
Pachamama Coffee Cooperative
919 20th St
Sacramento, CA 95811