About this Event
Approximately 1 in 5 adults in the U.S.—43.8 million, or 18.5%—experiences mental illness in a given year.
The World Health Organization estimated that approximately one million people die from suicide each year, which estimates at one death every 40 seconds. Predicted that by 2020 the rate of death will increase to one every 20 seconds.
Because of these statistics is why this workshop was develop.
Participants will gain more knowledge around the topic of Mental Illness and Suicide as well as gain tools to help someone that is struggling.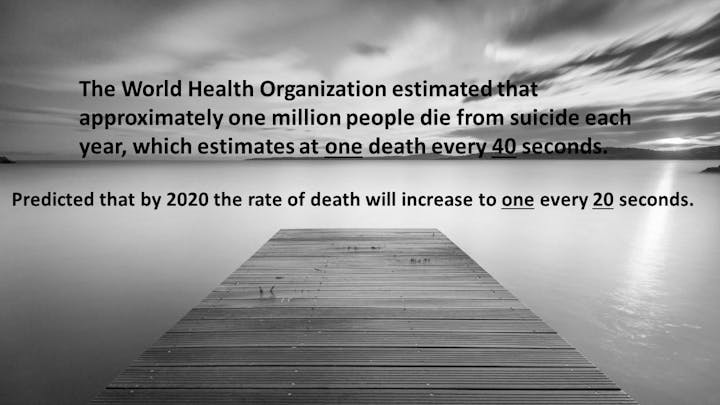 Tamu Lane, CEO of Healing Wounds has provided therapy to individuals that have struggled with overcoming from trauma for over 11 years. She has also healed from her own trauma around child sexual abuse, intimate partner violence, eating disorders and substance abuse. She is well versed in helping others to accomplished their goals in becoming their best self.
For more on the instructor you can go to www.healingwds.org