What You Really Want: An All-Request Saturday

Saturday, March 19, 2011 from 11:00 AM to 5:00 PM (EDT)
Event Details
What do you really want?
Are you ready to ask for it?
Are you willing to ask for it?

Acknowledging what we really want in life, from ourselves, and from others can be challenging. And so can asking for it. There are ton of messages for men about what we should want, and that it's not okay to ask for things out of those norms. And a lot of times what we long for what is not okay to ask for. Perhaps some peace? Or a few moments of truly authentic connection with another man?
Open to your heart's true desires!

Join a circle of men determined to make an "All Request Saturday!"  We will create a safe and supportive circle in which we can practice acknowledging what we want - from the logisitical to the esoteric (a new car, to new life purpose). And we'll practice asking. We'll also explore what holds us back.  Leave the day with a greater sense of self-esteem and confidence knowing that you can ask. With some time addressing how to deal with whatever happens after the request (sometimes we get what we want, sometimes not, sometimes we negotiate), our focus will be on building the inner knowing and confidence to make the request that our heart and spirit calls for.

Body awareness, intentional interaction with others, and conscious breathing will be our guiding principles through the day. You'll leave with concrete tools that you can use on your own to provide yourself with more groundedness and confidence any time you need them.

Your facilitators are experienced "askers"! David and Bob are on a journey of life discovery that keeps us asking and exploring - and help others to do so. We're all about helping you experience more of the vital life energy that wants to come through you with each "thing that you're called to ask for. So join us on this journey of experiencing more of life!
BOB PILEGGI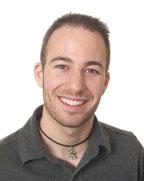 Bob Pileggi is an Interfaith minister, spiritual practice coach and counselor, facilitator, yoga instructor, internationally certified therapeutic breathwork facilitator, Reiki and therapeutic touch practitioner, bodyworker and photographer. Bob has facilitated numerous workshops, rituals and retreats. He brings to his work fifteen years of experience with LGBT, HIV/AIDS and women's civil rights organizing and public education at local and national organizations. Bob's passion is to seek within for a compassionate, loving presence that he can offer to others in ceremony, ritual, workshop and counseling situations, and his photography. He hopes to inspire others to empower themselves by looking within for their own truth, passion and joy - and expressing themselves fully in the world.  More info: http://www.bobpileggi.info
DAVID ALLEN

My certification is endorsed by and I am member of the International Breathwork Training Alliance.
Prior to working with breath full time, I held a variety of positions in the healthcare industry ranging from direct patient care to leadership roles in administration.  During that time I was able to refine my presentation and public speaking skills, as well as group facilitation.  I began doing community education work about 25 years ago and have provided education on a wide range of topics to diverse audiences.
I have lived in the Baltimore area since 1995. More info: http://breathworkworks.com/Index.htm
Title Photo (top of page): by Scott Turner

When & Where
1315 Spruce Street
Philadelphia, 19107


Saturday, March 19, 2011 from 11:00 AM to 5:00 PM (EDT)
Add to my calendar
Organizer
Bob Pileggi
Empowering Presence:
Community for Awakening Self Expression & Connection

Open the Body. Focus the Mind. Allow the Heart.
Inspiration & Facilitation for Experiencing Life, Self-Expression, Connection & Mindful Collaboration
What You Really Want: An All-Request Saturday