Description
Dear Valued Investors,

Are you new to futures trading? Join our seminar to understand why it is the best time to learn more about futures trading.
In this seminar, we will go through how futures trading works with a practical aspect so you will have a strong foundation moving forward. In this seminar, we will also explore on various products we provide and different trading strategies that might suit your risk profile.
Seminar Outline:
What is futures contract?
Advantage on futures trading.
Local vs Foreign Products
Futures trading terminologies.
Order types.
How to use technical analysis to support your trading.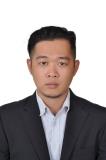 Speaker: Oliver Law Cor Tzuen

Oliver Law is a Marketing Executive at Phillip Futures Sdn. Bhd. He regularly provides Futures trading seminars and one to one coaching to clients. Oliver holds a Bachelor's degree in Accounting and Finance.