Description
Clark Hill PLC and HR/Advantage Advisory are pleased to present a seminar that will focus on key employment issues for businesses operating in New Jersey, "What You Don't Know, Can and Will Be Held Against You."
Many small businesses or charitable organizations often operate on a tight budget and despite the lack of resources, they are held to the same standards as large employers. All businesses must adhere to the same employment laws in New Jersey, whether they have one employee or thousands. That is why it is crucial that businesses know the key employment laws affecting all employers and know where to look for help and guidance in this complex and ever-changing terrain.
Our seminar will focus on the employment laws impacting businesses in New Jersey, including some recent changes to the New Jersey landscape. Some businesses may not be in compliance with the law, not because the business leaders are knowingly violating the law, but because business owners just "don't know what they don't know" related to employment laws. Our seminar will provide information about New Jersey's Paid Sick Leave, the amendment to New Jersey's Family Leave Law and paid family leave insurance, New Jersey's comprehensive Equal Pay Act, and the changes to medical and recreational marijuana laws and the impact on employers.
Attend this seminar in order to learn more about the employment laws impacting your organizations and ways to mitigate your risk.
Presented by: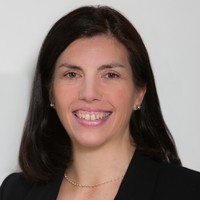 Melinda Lapan Vice President of HR/Advantage Advisory Services Melinda Lapan, PHR, SHRM-CP, is the VP of HR/Advantage Advisory Services, a subsidiary of Clark Hill specializing in Human Resources (HR) outsourcing for small to mid-size companies. Melinda brings with her over 20 years of Generalist experience in Human Resources, having worked in various HR leadership roles in a variety of industries. Prior to joining Clark Hill, she was Vice President of Human Resources for ITS Technologies & Logistics, LLC where she reported to the CEO and was responsible for the company's overall HR strategy and operations. Previously, she held the position of Director of Human Resources for companies such as AIG, TRAC Intermodal, and Premier Retail Services. Melinda has been a Strategic Business Partner to CEOs and other business leaders and her responsibilities have spanned all functions within HR: Talent Acquisition, Talent Management, Compensation, Benefits, Employee Relations & Engagement, Training & Development, Facilities, Mergers & Acquisitions, Event Planning, and Change Management. Melinda earned her bachelor's degree in Business Administration and a Master of Business Administration (MBA) degree at West Virginia Wesleyan College. Melinda is a certified Professional in Human Resources (PHR) and is a SHRM Certified Professional (SHRM-CP). She has been a long-time member of and volunteer with the Society for Human Resource Management (SHRM), a global professional association with over 285,000 members worldwide. She was the President of two SHRM-affiliated Chapters in NJ: The HRMA of Princeton and the Jersey Shore Association for Human Resources. Melinda was also the Chairperson for the 25th Annual Garden State Council – SHRM Annual Conference & Expo in 2016.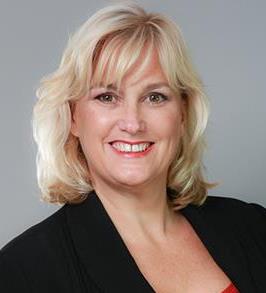 VANESSA M. KELLY, ESQ. SENIOR COUNSEL, CLARK HILL PLC. Vanessa's clients seek her expert counsel in addressing their employment needs, such as risk assessment and risk avoidance in employee terminations, accommodating disabilities, addressing workplace misconduct, protecting key personnel and proprietary information, performing reductions in force, and implementation of workplace policies designed to avoid disputes and comply with state and federal law. Her clients appreciate her focused and pragmatic approach to resolving their problems, her creative and collaborative energy and her passion for assisting her clients achieve the best possible outcome. Vanessa's clients know she has the experience and aptitude they require. She is a Martindale Hubbell® AV Preeminent rated attorney and a Fellow of the College of Labor and Employment Lawyers.® Vanessa's clients turn to her to defend them against employment claims in state and federal courts and in prosecuting and defending enforcement of restrictive covenants, both in New Jersey and in other jurisdictions. Vanessa works collaboratively with employer practices liability carriers in defense of claims asserted against their policyholders. She is an experienced trial lawyer having conducted jury and bench trials and arbitration. She also has experience defending employers against claims raised in state and federal administrative agencies, especially human rights agencies and wage and hour forums. Vanessa also performs investigations of employment issues for employers and counsels her employer clients through the process of investigation and remedial measures. Vanessa has significant experience in drafting employment agreements, restrictive covenants, separation agreements, and independent contractor agreements. She has created human resource functions and processes, and their implementing forms and policies for new or growing businesses, employee handbooks, operating manuals and other important employment policies. Vanessa earned her Juris Doctorate with Honors from the George Washington University, The National Law Center and her Bachelor of Arts, cum laude, from Bucknell University.
C & A Financial Group, LLC is an Agency of The Guardian Life Insurance Company of America® (Guardian), New York, NY. Securities products and advisory services offered through Park Avenue Securities LLC (PAS), member FINRA, SIPC. OSJ: 2111 Route 34 South, Wall NJ 07719. 732-528-4800. PAS is an indirect, wholly-owned subsidiary of Guardian. C & A Financial Group LLC is not an affiliate or subsidiary of PAS. 2019-76488