What Works to Prevent Obesity in Children? A Comparative Effectiveness Review

Thursday, September 26, 2013 from 3:00 PM to 4:00 PM (EDT)
Event Details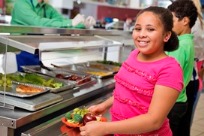 The Agency for Healthcare Research and Quality (AHRQ) invites you, your colleagues, and organization members to attend a special webinar on childhood obesity prevention programs to be held on Thursday, September 26, 3:00 – 4:00 p.m. EDT (2:00 – 3:00 p.m. CDT and 1:00 – 2:00 p.m. PDT). This event is a special presentation for AHRQ's Effective Health Care Program National Partnership Network and key stakeholders. Join this session, to learn more about the latest research on the effectiveness of childhood obesity programs.
Presenter Youfa Wang, MD, PhD, MS, will summarize findings from an AHRQ-funded comprehensive systematic review and meta-analysis on the effectiveness of childhood obesity intervention programs conducted in high-income countries. The webinar will also provide insights about how health care professionals can apply these findings to their everyday practice. Dr. Wang is the principle investigator and over 20 other experts have contributed to the project.
About the Presenter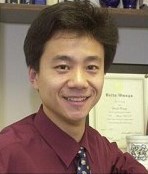 Dr. Wang, is an Associate Professor at Johns Hopkins University Bloomberg School of Public Health and School of Medicine. His research interests focus on nutritional epidemiology; child health; childhood obesity (e.g., assessment, health consequences, prevention and control); non-communicable chronic diseases; health disparities; global health; and application of systems science methods in public health. He has served on numerous national and international expert panels, review committees and leadership positions, including serving as a United Nations consultant and as Chair of the Nutrition Epidemiology Section of the American Society for Nutrition.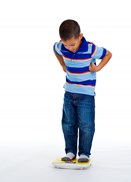 Registration and Logistics
Seats are limited so be sure to RSVP no later than Wednesday, September 25 since attendance is first-come, first-served. We encourage you to share this notice by forwarding this email and announcing the event on your social media networks.
Questions for Dr. Wang? Send them to karen.costa@ahrq.hhs.gov no later than Thursday, September 19. Questions sent prior to the webinar will receive priority during the Question & Answer portion of the agenda.
Organizer
About the AHRQ Effective Health Care Program
The Effective Health Care Program (http://www.effectivehealthcare.ahrq.gov) funds individual researchers, research centers, and academic organizations to work with AHRQ to produce effectiveness and comparative effectiveness research for clinicians, consumers, and policymakers.
About AHRQ
AHRQ (http://www.ahrq.gov) is an agency of the U.S. Department of Health and Human Services (HHS). AHRQ's mission is to produce evidence to make health care safer, higher quality, more accessible, equitable, and affordable, and to work with HHS and other partners to make sure that the evidence is understood and used.