A FREE virtual event in collaboration with TEDxMileHigh
About this event
As COVID-19 spread around the globe in March 2020, we had to learn a whole new language: Social Distancing, Superspreader, Asymptomatic Carrier. Huh? Many of us were taken by surprise, but many veterinarians were NOT. Veterinary research on coronaviruses in cats helped us anticipate what might happen in humans. In this fascinating talk, Dr. Gregg Dean shares his research on FCoV (Feline Coronavirus) and FIP (Feline Infectious Peritonitis) in cats and compares it to what we know about COVID-19 in humans.
Join TEDxMileHigh in collaboration with Morris Animal Foundation at this online adventure to learn more!
ABOUT DR. GREGG DEAN:
Dr. Gregg Dean is a professor and head of the Department of Microbiology, Immunology and Pathology at Colorado State University. He received his Doctor of Veterinary Medicine, doctoral and bachelor's degrees from CSU. He and his team are focused on the development of a probiotic vaccine platform utilizing the organism Lactobacillus acidophilus. Specific applications for this platform include vaccines against human rotavirus, feline coronavirus and SARS-CoV-2. Dean and his team study the host mucosal immune response and immune mechanisms of multiple adjuvant strategies. Active areas of research also include studying the relationship between the host microbiome and mucosal immunity and the impact of oral vaccination on the intestinal microbiome. Studying the immunopathogenesis of viral infections is an overarching emphasis.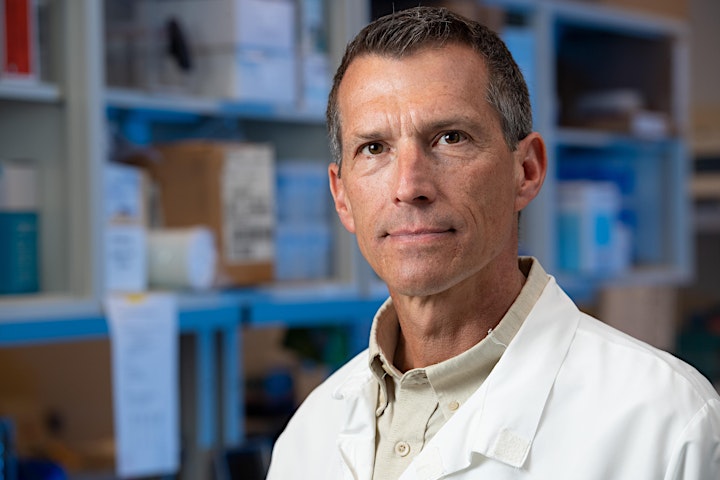 Organizer of What we know about coronavirus in cats
TEDxMileHigh shares forward-looking ideas, challenging our perception of the status quo, expanding our sense of what is possible, and inspiring a vibrant community into action to help shape the future of Colorado and beyond. Presenters include a diverse group of thought leaders and innovators, who are catalysts — educating, inspiring and stimulating change.